Screens: 6.30pm, Friday October 31 at Dendy, followed by a Q&A session with the director.
90 minutes, Australia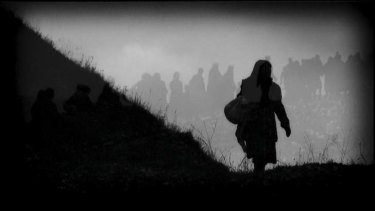 Sophia Turkiewicz's poignant documentary weaves her troubled relationship with her late mother Helen into this chronicle of the Polish refugee's epic journey to Australia from war-torn eastern Poland via one of Stalin's Siberian gulags.
For Turkiewicz, the Sydney-based filmmaker best known for writing and directing 1984 migrant drama Silver City, this is clearly a labour of deep love.
Old home movies and nursing home visits with her mother - with precious memories gently teased from her dementia - paint an intimate portrait of a remarkable life's journey. The narration is at times overwrought and cloying but there is no denying the power of the refugee experience presented here.
Helen Skwarek, an orphan, was one of 1.7 million Poles deported to Siberia during World War II. After two years in a labour camp, she was freed and travelled to Uzbekistan then Iran and finally Africa, where she fell pregant to an Italian prisoner of war.
After arriving in Australia as a single mother, her desperate decision to place young Sophia in an Adelaide orphanage would have lasting consequences for the mother-daughter bond.
Once My Mother is a brave, bittersweet reminiscence that puts an intensely personal story into what at times seems like an impossibly vast political and historical context.
Friday's screening of Once My Mother will be followed by a Q&A session with the director.
James Joyce is the News Director at The Canberra Times
Most Viewed in Entertainment