Rolf Harris reference sparks Wolf Creek horrors
Rolf Harris' unlikely inclusion in Wolf Creek 2 will remain in the film, says director Greg Mclean.
Rolf Harris' unlikely inclusion in Wolf Creek 2 will remain in the film, director Greg Mclean has told Fairfax Media.
The filmmaker, speaking ahead of his long-awaited sequel's premiere at the Venice Film Festival, was adamant that his unconventional use of the Harris classic Tie Me Kangaroo Down, Sport would remain in the new film.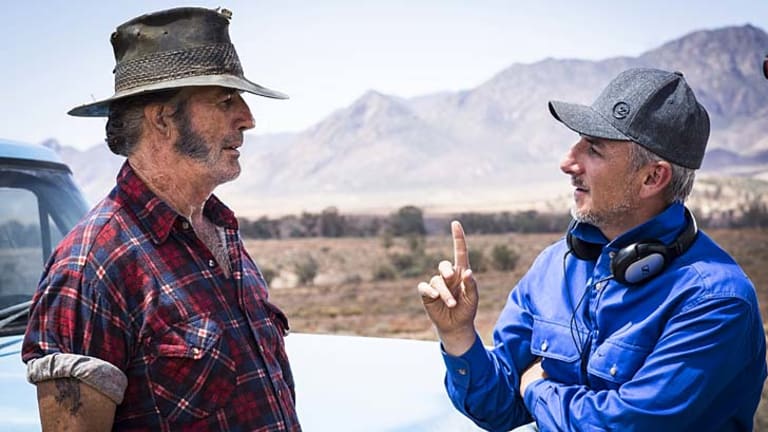 ''The song was chosen because it's a piece of iconic Australian pop culture,'' he said. ''There's a creepiness when you listen to the lyrics of the song. That's why it's in there. It's like a macabre fairytale.''
Mclean's star, John Jarratt, who reprises his role as outback serial killer Mick Taylor, was equally quick to dismiss any notion the song was now inappropriate.
''There's nothing appropriate about Mick [Taylor], he's the most inappropriate character you've ever seen,'' Jarratt retorted.
Wolf Creek 2, which had its world premiere on Sunday night, features a key scene in which Taylor has a singalong with his young male hostage (Ryan Corr). They duet on the Rolf Harris classic, penned by the TV star more than 50 years ago.
Despite their comments, Wolf Creek 2's producers have quietly admitted there was concern over the use of Harris' song, following his original questioning by police on November 29 last year over allegations of sex offences.
He was arrested in March and again this month after further allegations. Last week, the British Crown Prosecution Service said they had authorised police to lay 13 charges against Harris after reviewing evidence gathered by Operation Yewtree. The charges include nine counts of indecent assault and four counts of making indecent images of a child. He is due to face Westminster Magistrates Court on September 23.
A line spoken by Jarratt's co-star, Ryan Corr, in an earlier edit of the film (''We used to love playing Rolf Harris when we were kids'') was cut prior to its screening in Venice.
Mclean and his team are no strangers to controversy. Wolf Creek was banned in the Northern Territory in 2005, during the trial of real-life outback drifter Bradley Murdoch, who was later convicted of murdering British tourist Peter Falconio. Mclean was also accused of being misogynistic, with his treatment of women in the film.

Ed Gibbs is resident film critic for both The Sun-Herald and The Sunday Age, having previously held the same position for Rolling Stone and GQ. The former editor writes widely across film, music and television, and covers the world's biggest film festivals – including Sundance, Cannes, Venice and Toronto – for Fairfax's stable of print and digital mastheads.
Most Viewed in Entertainment
Morning & Afternoon Newsletter
Delivered Mon–Fri.