Russell Crowe's Noah: Pope Francis inadvertently drawn into hype
With 1.2 billion followers in real life, Pope Francis is miles ahead of the Twitter quota of stars such as Katy Perry (with 51.5 million followers) and Justin Bieber (a mere 50.3 million).
That massive reach has, intentionally or not, commandeered the head of the Catholic Church into the surge of publicity surrounding Noah, the $160 million biblical epic releasing next week.
Paramount Pictures has dismissed reports that the Pope cancelled a meeting with the film's producer and star, Russell Crowe. The studio claims that no meeting was ever scheduled.
Last month, Russell Crowe appealed to the Pope ahead of Noah's Italian premiere.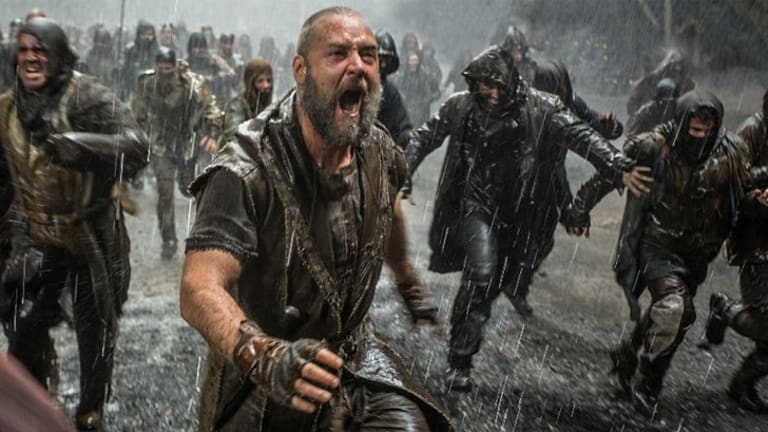 Paramount has said it approached the Pope to suggest a meeting and have Crowe attend the weekly papal audience in St Peter's Square as a photo opportunity, but the Vatican nixed the idea because it could create chaos.
Most recently, the Vatican ignored requests for Pope Francis to watch Philomena, a film about the church's role in separating children from unwed mothers.
A Vatican spokesman said: "The Holy Father does not see films, and will not be seeing this one. It is also important to avoid using the pope as part of a marketing strategy."
The Pope did, however, grant audience to Philomena Lee - the woman whose story the film is based on and who founded the Philomena Project, which campaigns for greater access to files for mothers attempting to trace their children in cases of forced adoption.
Religious groups have been firmly on the radar for Paramount, with Noah's world premiere taking place in Mexico City last week, targeting some 480 million catholics across Latin America.
At the same time, studio bosses are treading lightly around potential religious audiences, agreeing in February to include a disclaimer on marketing materials that the film was "inspired" by the story of Noah and "artistic license" had been taken. The move followed appeals by the National Religious Broadcasters association, which has a reach of at least 141 million across the US.
Noah remains banned across several middle eastern countries including Qatar and the United Arab Emirates because of its depiction of a prophet.
Despite reports of a recut version to win over christian audiences, director Darren Aronofsky has said it is the "least biblical film ever made". He told the audience in Mexico City, "It's a very, very different movie. Anything you're expecting, you're f---ing wrong."
Producers will be hoping to win religious audiences over in the manner of Mel Gibson's 2004 The Passion of Christ, which was widely endorsed by christian groups and leaders such as Billy Graham and Rick Warren. The film drew more about $612 million at the worldwide box office, and remains the US's highest grossing R-rated movie of all time.
At the time, Gibson's film gained an audience with Pope John Paul II, who was reported as endorsing the movie interpretation of Christ's crucifixion by saying, "It is as it was". Later, however, there was some dispute over what exactly the Pope had said and whether he had directly endorsed the film.
Noah is due to be released in Australia on March 27.

Sarah Thomas is an entertainment writer for Fairfax Media. Sarah has been working for Fairfax since 2006, writing about movies, music and general entertainment.
Most Viewed in Entertainment
Morning & Afternoon Newsletter
Delivered Mon–Fri.