The Man from Coxs River worth the ride
THE MAN FROM COXS RIVER (PG)
★★★
Capitol Manuka
This Australian documentary directed by Russell Kilbey seems to have built an impressive following through word of mouth and the internet rather than through expensive promotional campaigns.
It tells several stories at once. The main thread is about efforts to remove a mob of brumbies from the Burragorang Valley, a water catchment area, as it is believed they endanger Sydney's water supply. Shooting the animals drew protests in the past, and this time the authorities want to relocate them.
But it won't be easy. The terrain is difficult to negotiate - it can be reached only by helicopter or horse - the brumbies are wild and dangerous, and even if they are captured, getting them out will be difficult. National Parks ranger Chris Banffy and horseman Luke Carlon must work together leading a small group to find, trap, break and move the horses.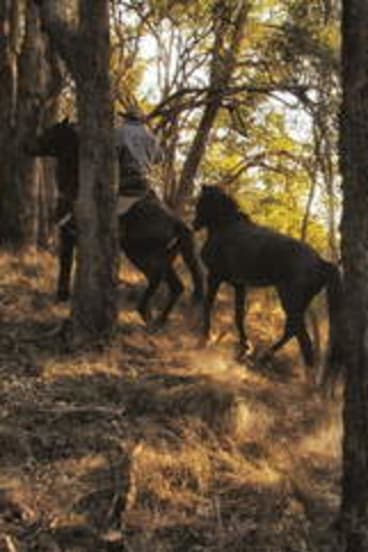 We spend quite a lot of time with the personable Carlon and learn about his family's long association with the Coxs River region, going back more than 150 years. They used to conduct tourists on horse trips until the area was closed off and Carlon's father died, almost two decades ago.
Carlon is constantly railing against bureaucracy and what he sees as unnecessary restrictions, and the relationship between him and Banffy is a little strained at first. But Carlon's love of the country and desire to see the horses' lives spared is paramount, and he and the others go to work for months despite the dangers and complaints by some in government about the expense of the operation.
There seems to be a lot skimmed over or not said. With all the time (understandably) given to Carlon, we don't get much of an insight into the others, including Banffy, and there's a sense that a lot more could have been said about the politics and the personal relationships. It feels a little disjointed and ends rather abruptly. But it has an old-fashioned appeal, dealing with a slice of Australian life that doesn't feature prominently in our culture nowadays.
Most Viewed in Entertainment