Why Roman Polanski's sado-masochistic Venus In Fur is a 'film for women'
So far, so Roman Polanski. Two antagonistic characters enclosed in a small space meet for the first time and play intense mind games.
In Polanski's latest film, Venus in Fur, theatre director Thomas Novachek (Mathieu Amalric) is holding auditions in a theatre. His antagonist is a dishevelled actress who arrives just as he is about to leave for the day. She is trailing wet clothes but, as it turns out, is strangely well prepared with a script and a bag of props. The actress is played by Emmanuelle Seigner, Polanski's wife; the fictional play is based on the erotic confessions of Leopold von Sacher-Masoch. The film, adapted from a play by David Ives, presents a tussle of wills between the players in which each is dominant and submissive by turns; often their sparring is so refined that it is hard to tell which slot they are filling.
Roman Polanski is now 80, with a remarkable body of work behind him and undimmed enthusiasm for filmmaking. "I never really imagined how one can retire," he told Variety magazine when Venus in Fur screened at the Cannes Film Festival. "What do you do? Gardening? No, no, I really feel happy when I'm working."
His crew and collaborators are famously loyal to him. For the past 25 years he has been married to Seigner, 48, whom he met when his casting director brought her along on a scouting trip to a drag show; they have two teenage children. People who know him unfailingly remark on Polanski's devotion to his family.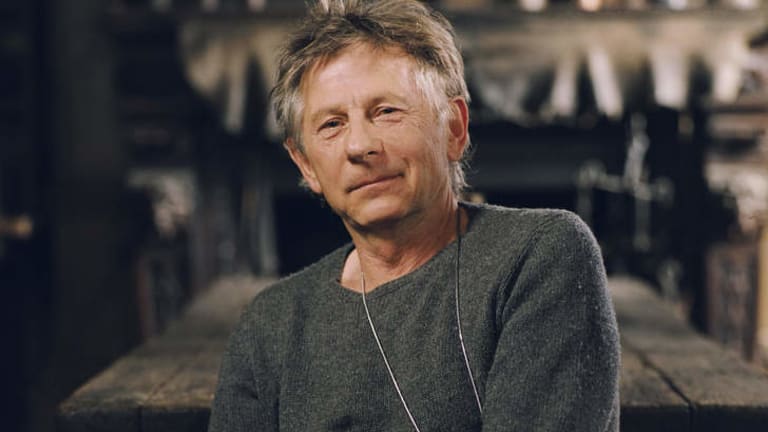 But in the public sphere, Polanski's name is most immediately recognisable as that of the runaway criminal who, in 1977, was charged with drugging and raping a 13-year-old girl in Los Angeles. The charge was commuted to one of "unlawful sexual intercourse" but never answered in court; Polanski fled to France, where he already had citizenship, and has remained in Europe ever since.
Five years ago he was arrested in Zurich in an ultimately unsuccessful attempt to extradite him to the United States; he spent nine months under house arrest. However accomplished Venus in Fur may be, however charming and brilliant its director, this crime remains the elephant in the room.
As such, it can't be discussed. There is surely something to be learned about Polanski, however, from the fact that he would gravitate to a script about – of all possible subjects – an egotistical director who sets out to manipulate an apparently supplicant actress. Moreover, David Ives' play also clearly suggests that this fictional director's chosen work – and, by implication, any director's work – is really all about him. Anyone in the audience is going to ask whether that applies here.
"That I have written something about myself into the film? Into any film?" Polanski responds wryly. "Not consciously, but it's done by me, you know. Every one of us is an individual and the results of his actions will be resembling himself and not his neighbour, so it is not surprising there are things which at least look like my style or bring you memories of some other film I did."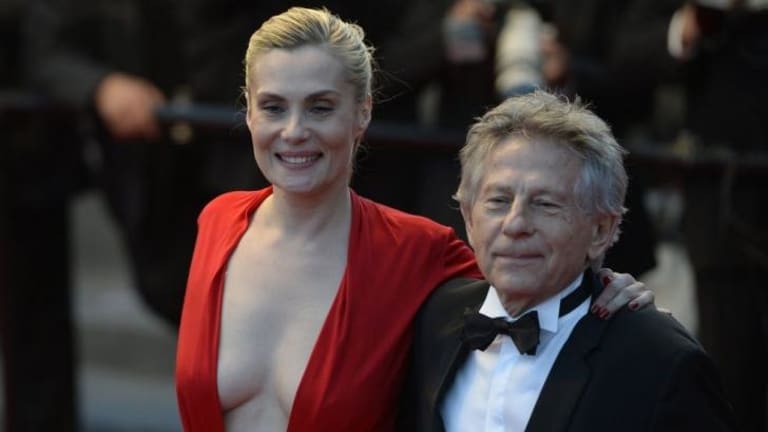 So they are all about him, then! "Well, probably. But this is stuff for a psychoanalyst rather than for me – and since I am not really interested in psychoanalysis, I can only tell you what I tell you in pictures. But there are actors, there is a composer, a director of photography: I am just the plumber who puts it all together."
Actually, it is impossible to watch Venus in Fur without remembering earlier films of his such as Knife in the Water (1962), his first coolly avant-garde feature, made in communist Poland but an international success, in which a couple ill-advisedly invite a hitch-hiker to join them on a sailing trip. There are achoes too of his '60s suspense chillers Repulsion and Cul de Sac, his psychological horror stories Rosemary's Baby and The Tenant or even the more recent films such as The Ghost Writer and Carnage, in which two couples meet in an increasingly oppressive small apartment to argue about a playground fight between their children. All of them box characters into small spaces where, one way or another, they proceed to unravel.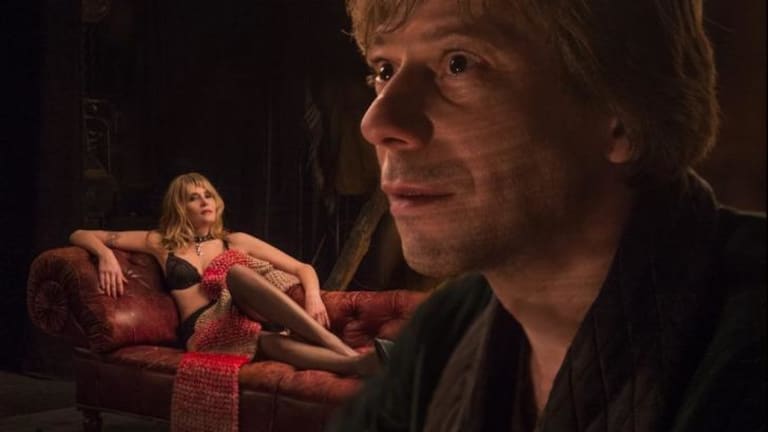 "I just like that," Polanski says. "One of my favourite periods in art history was always the 16th century Dutch school, with those interior perspectives like Van Eyck's Marriage of the Arnolfini, where you feel you are inside a room with them and you can see the reflection of the couple's backs in a mirror and, beyond, the painter in front of the back wall. I like that atmosphere.
"The first films that impressed me as a young man were films like Olivier's Hamlet, Odd Man Out, Twelve Angry Men, where I felt I was there, much more than people running across a field waving swords. You see? So maybe there is some echo of that in it."
Since I am not really interested in psychoanalysis, I can only tell you what I tell you in pictures.
What attracted him to the story was not the history of masochism. "I find it kind of funny," he told Variety. "A friend showed me some Japanese sado-masochistic pornographic films. Crazy! To the point of being a little scary."
What he now says he liked – and what made him laugh out loud when he was reading it – was the way it upended the director's arrogant machismo. "The aspect of sexism which is really taken apart in this story, which is the subject of great irony, is one of the essential reasons I made this film. It intrigues me – Vanda's intelligence, you know, her ability to roll a man into a joint, you know. I wanted to make a film for women."
The fact that he is a director does not mean he identifies with Amalric's character, he insists. "I hope I would never make that kind of mistake. Adapting Sacher-Masoch myself and directing it … no. I don't think I would have been trapped by a woman like that, either."
Trapped by a woman? From anyone else, that would be a straightforward enough remark; hearing it from Roman Polanski, your attention turns once more to that stupendous elephant. It isn't going away.
Venus in Fur screens from July 17.

Stephanie Bunbury joined Fairfax after studying fine arts and film at university, but soon discovered her inner backpacker and obeyed that call. She has spent the past two decades flitting between Europe and Australia, writing about film, culture high and low and the arts.
Most Viewed in Entertainment
Morning & Afternoon Newsletter
Delivered Mon–Fri.