5SOS, Iggy Azalea, Sia lead best year for Australian pop in US since 1981
The arrival of Sydney band 5 Seconds of Summer to the top of United States charts this week has ushered in a new golden age for Australian musicians across the Pacific.
Already 2014 has been the best year for Australian musicians in the US since 1981, a year marking the tail end of an extraordinary decade of success during which Australian artists, including Air Supply, Olivia Newton-John, the Bee Gees and Helen Reddy, achieved 23 No.1 spots.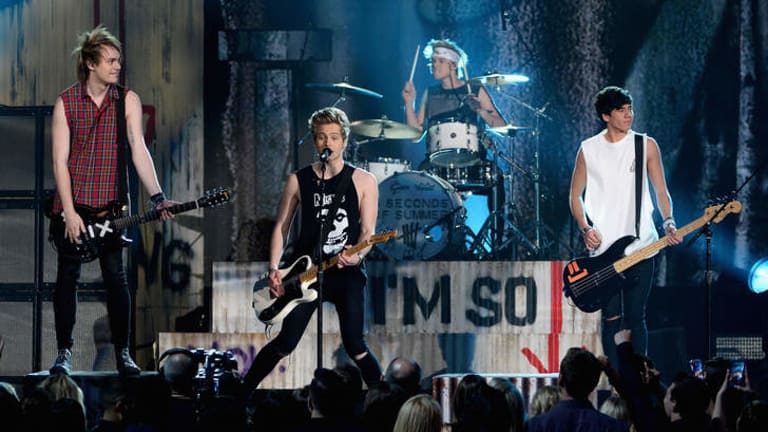 So far this year, Iggy Azalea has topped the US singles chart for a remarkable seven weeks, while Sia and 5SOS topped the album chart and scored another top 10 each. Perth's Troye Sivan topped the smaller iTunes chart in the US and around the world.
Billboard, the company that runs the US charts, confirmed 5SOS's self-titled debut album, which sold 253,000 copies, was the highest-selling first effort by any band in the US in eight years.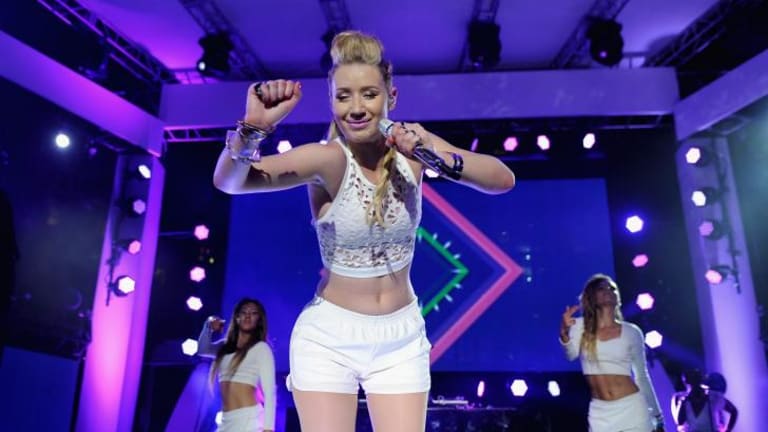 "Between their stadium tour with One Direction and their own headlining shows, and the fact they have a No.1 album with songs that work on US radio means they are set up for a good career [here]," said Keith Caulfield, associate director of charts/sales for Billboard.
Caulfield said US consumers were not choosing music based on where it was made or the nationality of the act.
"The world is becoming [smaller] when it comes to people finding their favourite artist," he said.
"5 Seconds of Summer was able to make that point, to come here and take the States by storm ... It doesn't matter what country you are from; it just matters that your music connects with people."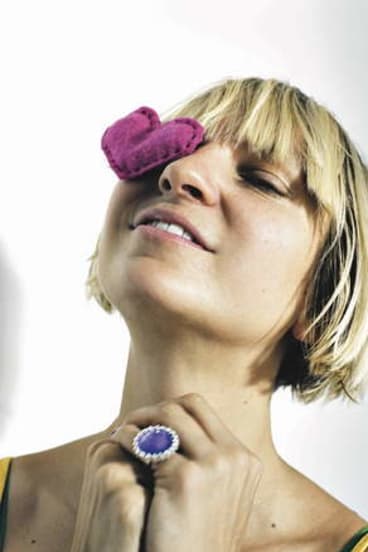 Caulfield said Azalea, for instance, was a naturally gifted pop star.
"She's this magnetic figure who has captured the imagination of America and we are super interested in what she has to say," he said.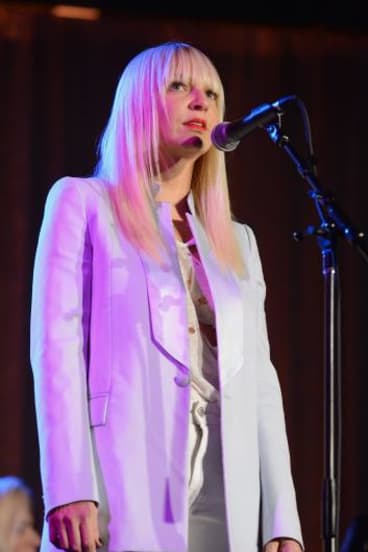 Caulfield believes most Americans have not seen enough of Australian culture to get beyond Crocodile Dundee and Men At Work.
"I don't think most Americans [know] much about Australian identity as society and culture, but as you send more emissaries, more Nicole Kidmans, Keith Urbans and 5 Seconds of Summers, we will learn more," he said.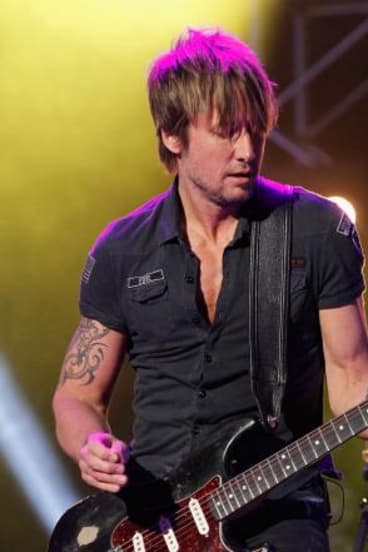 Jenny Morris, a former pop star and the chairwoman of the Australasian Performing Right Association, thinks film and TV talent drew focus to Australia.
"Australian actors' successes threw open awareness of Australian culture," she said. "Also, with the success of Australian TV in Europe, there came an appetite for our music."
While many believe Australian songwriters are succeeding precisely because they write music for any market, Morris thinks even a hint of difference is enough to make Australians stand out.
"Once the spotlight is thrown, the floodgates open and so if there is a quality of music on offer that is high and even slightly antipodean or unique sounding, it's not such a hard sell," she said.
"Confidence in being true to ourselves stylistically is a natural follow on ... especially if you look at the characters of Sia, Lorde (Kiwi I know, but still relevant) and Tame Impala for instance, you get the essence of something a little bit individualistic and people like new and exotic, especially if it's clever."
So who's next? Caulfield said the acts doing well now probably had more success in them, but he also liked the chances of Brisbane's Sheppard, whose Australian hit single Geronimo led to the band being co-managed by Justin Bieber's manager, Scott "Scooter" Braun, regarded one of US pop's rainmakers.
"If Scooter is involved you, something big could happen," Caulfield said. "All the artists he's touched have had big hit singles."
Most Viewed in Entertainment
Morning & Afternoon Newsletter
Delivered Mon–Fri.