Chat to just about any New Zealander and they'll come out with all kinds of gushing love squeals for Bic Runga.
Made a member of the New Zealand Order of Merit by Queen Elizabeth II in 2006, one of her best-known singles, Sway, was all over the radio in the late 1990s, and even cracked the US - appearing on the soundtrack for teen flick American Pie.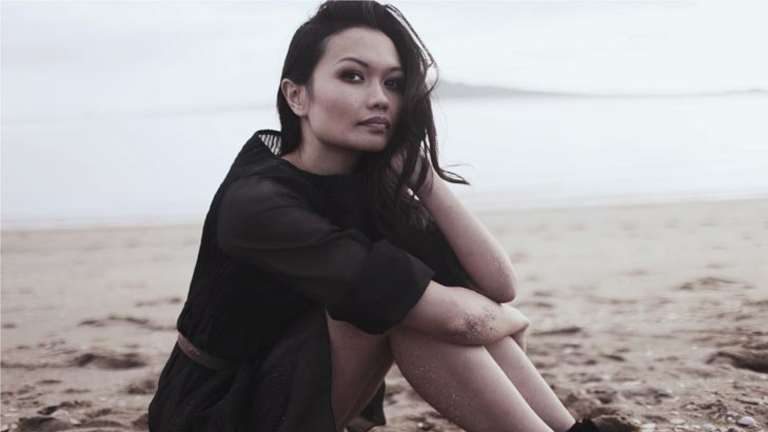 But that is just a fraction of what this beautiful and most gentle of New Zealand exports has achieved. Having just released her fourth studio album, Belle, which follows Drive and Beautiful Collision (both 11 times New Zealand platinum), and triple New Zealand platinum Birds, Runga is ready for her Australian tour.
''We're just getting ready to go on the road now,'' she says. ''Which is exciting. We've got a show in London and one in Dublin, then we are in Australia.''
With the birth of her son Joe in 2007, this is Runga's first tour in six years. ''It's quite a big deal, because it's really like picking up where I left off. And six years is a long time. It's quite significant because it took in this period of being out of the industry, since I had my son. So I guess emotionally it's quite a big deal.''
There is something special about Runga that keeps audiences interested. Speaking of her show at London's Shepherd's Bush Empire, which was selling well when we spoke, Runga says, ''For all intents and purposes I probably should be turning up to no one, you know. It's OK, I don't have huge legions of fans, but the ones I have are quite loyal. That's quite cool. It's interesting that you can take six years off and still have an audience. That's something to be grateful for.''
With her latest album in mind, conversation drifts to the content and composition of Belle.
''It's a really important thing for me, the song writing. I've never tried to be hip. I've never tried to be especially current. Which I think in hindsight was a good idea because if you intend on having a long career, and not many people can, then you really have got to find that thing that keeps you interested, and for me that is song writing.''
It seems as though most songs on Belle are about love.
''[My songs] usually are. I suppose it's just the easiest fodder to use.''
It's a classic approach, in anyone's book. Which fits well next to her more lofty ideals.
''I'm always trying to make a record that sounds classic. Even hearing Beautiful Collision again, my second album, since we've been re-learning these songs for the tour - it doesn't sound 10 years, or 12 years old. It actually doesn't sound of a particular time. Which is kind of what I'm trying to do.''
Belle was produced by Runga's partner Kody Nielson, and mixed by Nielson, Justin Gerrish (Vampire Weekend) and Tom Rothrock (Beck, James Blunt, Foo Fighters). With Nielson also in her band, and son Joe in tow, this tour will be very much a family affair.
Showing the kind of gold-standard credentials that have put her on stage with Wilco, Radiohead, and Neil and Tim Finn, this is one fine lady who should not be missed.
Bic Runga
WITH: Ollie Brown
WHEN: Sunday
WHERE: The Street Theatre, Canberra
TICKETS:$40 from thestreet.org.au
■ Arne Sjostedt is a music writer, former drummer and avid tunes fan