Child of destiny pulls off a coup
With his talent and musical contacts, Paul Kildea seemed the ideal person to direct the 2014 Four Winds Festival.
Perhaps destiny had an eye on Paul Kildea as he visited Bermagui in his youth, appraising him as a future artistic force to plan and direct the Four Winds Festival, the music and arts celebration that has grown with each biennial presentation since its baptism in April 1991.
As a student at St Edmund's College in Narrabundah, Kildea's music-making consisted of playing in the school's concert band. Then he met a piano teacher, Keith Radford.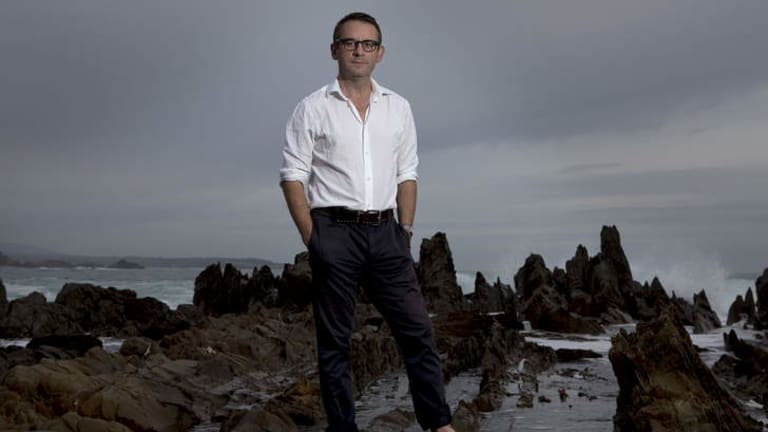 ''He's amazing. He really changed my life,'' Kildea says.
Another significant encounter was on his first day as a student at Melbourne University, when he met the musicologist Malcolm Gillies, now vice-chancellor.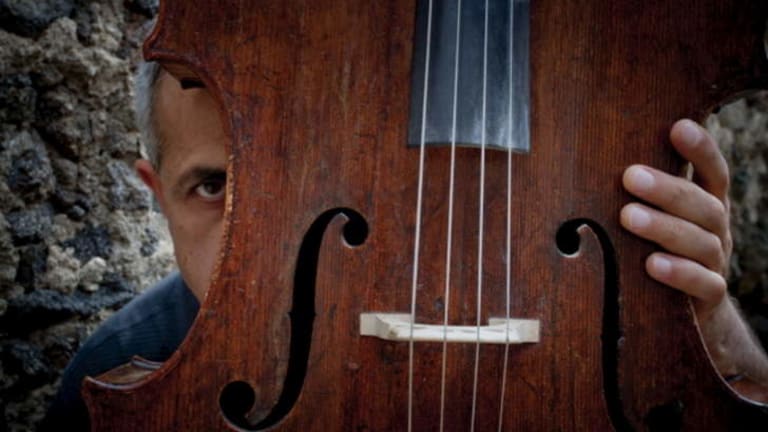 ''He'd grown up down the road in Narrabundah 10 years before me. He taught me to take myself seriously intellectually,'' Kildea says, ''and my Britten book is dedicated to him and to Keith Radford.''
The Britten book is Kildea's major new biography, Benjamin Britten: A Life in the Twentieth Century, published last year to considerable critical acclaim. Kildea spent four years as head of music at the Aldeburgh Festival and has also written two other books about Britten.
His career as a conductor took off internationally when he was appointed as Simone Young's assistant and, since 1997, he has conducted across Europe and Australia. During his four years as artistic director at London's famed Wigmore Hall, he launched many brilliant young artists.
Who better, then, with his talent, his background and his musical contacts, to plan and take part in the 2014 Four Winds Festival?
This is Kildea's first festival as artistic director. He was appointed a year and a half ago as successor to Genevieve Lacey. ''I'm a huge fan of hers,'' he says.
He is now based in that magnetic musical hub, Berlin. ''When they asked me if I'd be interested in taking over at Four Winds, I wondered if I could pull this off from Europe, but I really wanted to and it's been just a lovely journey.''
The festival is very much artist-based, he says. ''The most interesting thing about music is the artists and the chemistry that comes from putting really brilliant people together, and that's what's happening this year.''
Kildea has certainly pulled off a coup, enticing Richard Tognetti, Italian cellist Giovanni Sollima, Croatian pianist Dejan Lazic and Chinese violinist Zen Hu to all take part. How did he accomplish this?
''Dejan is a friend of mine and I really wanted to include him in my first festival, and Dejan has played a lot with Richard and they have great musical respect for each other. Then Richard is rehearsing with Giovanni [for the Australian Chamber Orchestra's second concert in their 2014 tour] and they both have five days off over Easter, and Giovanni said he'd love to come to Bermagui. So that's how it all came about. Surfing was certainly an enticement for Richard too.''
The program also features Aboriginal singer Shellie Morris, poet Herb Wharton, singer Michelle Nicolle with her quartet, comedian-songwriter Paul McDermott and local artists Kade Brown and Melanie Horsnell.
This year, Kate Neal is the featured composer. Her commissions include one with Morris and Wharton, a performance that will take place on Saturday afternoon with the Auric Quartet at the Four Winds Sound Shell, and another that is a re-imagining of the songs of Cole Porter with Michelle Nicolle and players from the National Academy of Music, the final concert at the Sound Shell on the Sunday afternoon.
''Kate's arrangements are really beautiful,'' Kildea says. ''I said to her that the pulse has to remain the same so that people can recognise the vocal lines, but the metre can do whatever you like. And I'm thrilled that Shellie Morris is going to be performing. The score that Kate's written for her is really exciting.''
While the programming of the festival is unique, it is the total experience that makes it special. ''The coast is just so gorgeous down here,'' Kildea says, ''and people - the artists and the audiences - feel looked after. It's different from music in a concert hall or even other festivals.''
This year, events will take place in the soundshell built by Phillip Cox and in the Clinton Murray pavilion.
''To have watched this project develop over the last year and a half, I was completely overwhelmed by the inside and the acoustics,'' Kildea says. ''It's going to change the way this whole sort of cultural ecology down here operates.''
Festival tickets have been selling fast and already several events are sold out, including Margaret Throsby's conversation, Eavesdropping, with Neal, Wharton and Kildea on Friday evening, April 18.
However, everyone can bring a picnic to Bermagui Fishermen's Wharf and join the free concert from 3pm to 7pm on Good Friday to listen to the Kade Brown Trio, Melanie Horsnell and friends and the Michelle Nicolle Quartet.
Saturday afternoon features several intriguingly titled concerts: I don't really know what 'folk music' means anymore, with Zen Hu, violin, and Dejan Lazic, piano; and It takes seven to tango. No really, with Zen Hu, Giovanni Sollima and the Auric Quartet. On Sunday afternoon, there is The piano ain't got no wrong notes, with Dejan Lazic.
Margaret Throsby draws Tognetti, Sollima and Lazic together just before lunch on Sunday as they talk and play to give A Portrait of Three Artists in Three Cadenzas, before performing A Portrait of One Composer by Three Artists - Beethoven's Piano Trio in B-flat major, Op. 97, Archduke.
''I just like the energy of the overlaps - this person working with that person and where that goes to,'' Kildea says. ''Yes, it's the whole experience that makes Four Winds so special.''
♦ The Four Winds Festival, Bermagui, NSW. April 17-20. Tickets: fourwinds.com.au. Information: 02 6493 3414 or PO Box 73, Bermagui, NSW 2546.