Four Winds Festival review: Music flows where the wind bows
Four Winds Festival 2014
Barraga Bay, Bermagui, April 19-20
Much has changed since 1991, when a group of friends first carted a piano into a paddock and listened to Beethoven among the bellbirds. In 2014, the Barraga Bay site of Four Winds still shows the scars of its recent transformations. The wood is raw on the building, and the road purrs with loose gravel. But in spite of the physical changes to the site, the festival is essentially the same: the winds blow and the music plays in this ludicrously beautiful piece of paradise.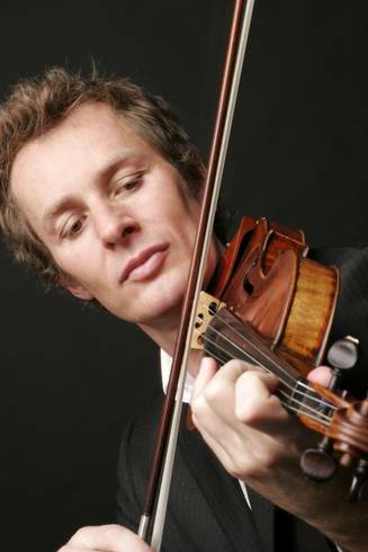 Paul Kildea, artistic director, has put together a dense, meaty program, delivered by star power and youthful promise in roughly equal parts. Central to the mix is the trio of violinist Richard Tognetti, pianist Dejan Lazic and cellist Giovanni Sollima. Together they delivered Dvorak and Beethoven trios exquisite in tone and full of insights. Separately they earned their keep with substantial solo slots, including an inspired performance of a Ligeti cadenza from Tognetti and an astonishing hour of pianism from Lazic. As for Sollima, he veered from a collegiate, finessed tone in Beethoven to a slightly exhausting hour of anarchic showmanship.
The Auric Quartet (strings) and the Arcadia Quintet (wind), both from the Australian National Academy of Music, represented the youthful element. The Aurics gave intelligent readings of early Webern and Frank Martin, but needed more fire in the belly, particularly when joined by the incandescent Sollima in an extended Boccherini Fandango. The Auroras were a festival highlight, bursting with sonic potential. Ligeti's Six Bagatelles was a gripping account of intricate gestures and sparky rhythms.
The other highlight, for me, was the work of composer Kate Neal. Her song cycle Tracks, her wind quintet and her response to Paul Kildea's inspired idea to see Cole Porter songs through a modernist looking-glass, revealed an assured and original voice with a beautiful ear for orchestration; my suggestion is to go straight up the hill to the Windsong Pavilion to record them before singer Michelle Nicolle, the Aurics and the Auroras have to go back to the real world.