Lady Gaga all set to have a ball
The world's biggest pop star is coming to Australia … and sorry, Madge, we're not talking about you.
A day after Madonna revealed she would embark on her first tour Down Under in 20 years in 2013, the woman who has usurped her as the most talked-about pop musician on the planet, Lady Gaga, has announced dates for the Australian leg of her own global tour.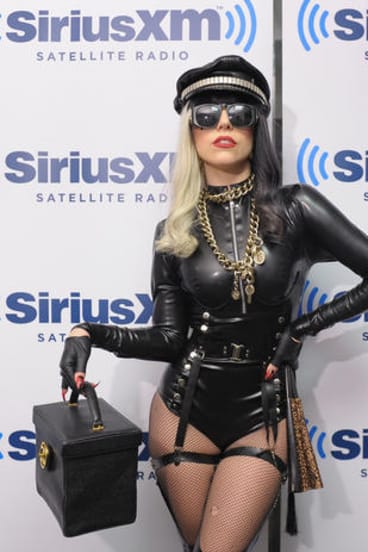 The Born This Way Ball tour kicks off in Seoul on April 27 and will touch down in Australia in June, starting in Brisbane on the 13th followed by two Sydney Allphones Arena concerts on June 20 and 21 before making its way to Melbourne for two shows at Rod Laver Arena on June 27 and 28 and finally a Perth close on July 7.
That a tour was imminent has hardly been a state secret, Gaga having strategically leaked details to her almost 19 million Twitter followers in recent weeks.
Last week, she revealed a sketch of the stage set designed by her creative team Haus of Gaga. The sketch itself looks like a cross between an M. C. Escher print and a Rorschach inkblot test, and appears to suggest a Gothic castle with a runway stage protruding, moat-like, from the front of the fortress.
Certainly, it promises to be elaborate. The performer born Stefani Joanne Angelina Germanotta first visited Australia on a club tour in September 2008 and was most recently here for a Sydney-only whistlestop promotional tour mid-last year. This is her first major tour since 2009's The Monster Ball, and is built around her third album, Born This Way, which has sold nearly 6 million copies since its release last May. Gaga's first two albums sold 15 million copies.
Tickets go on sale next Friday through Ticketmaster.
The Born This Way Ball
starring Lady Gaga
Australian & New Zealand dates:
Thu June 7 - Auckland, Vector Arena
Wed June 13 - Brisbane, Brisbane Entertainment Centre
Wed June 20 - Sydney, Allphones Arena
Thu June 21 – Sydney, Allphones Arena
Wed June 27 - Melbourne, Rod Laver Arena
Thu June 28 - Melbourne, Rod Laver Arena
Sat July 7 - Perth, Burswood Dome
Tickets on sale 9am Friday February 17. Bookings through www.livenation.com.au or Ticketek (Aust) / Ticketmaster (NZ).