Mark Ronson's Uptown Funk re-recorded with fans who covered it on YouTube
Worldwide it was the biggest single of 2015 and now its creator has re-recorded a classical take using the work of six young unknown musicians who posted cover versions on YouTube.
Uptown Funk, by Mark Ronson and Bruno Mars, was as perfect a marriage of pop and soul as you could imagine in 2015 - and the global public rewarded them for it. The song topped the charts in dozens of countries, including the United States, Australia, the United Kingdom.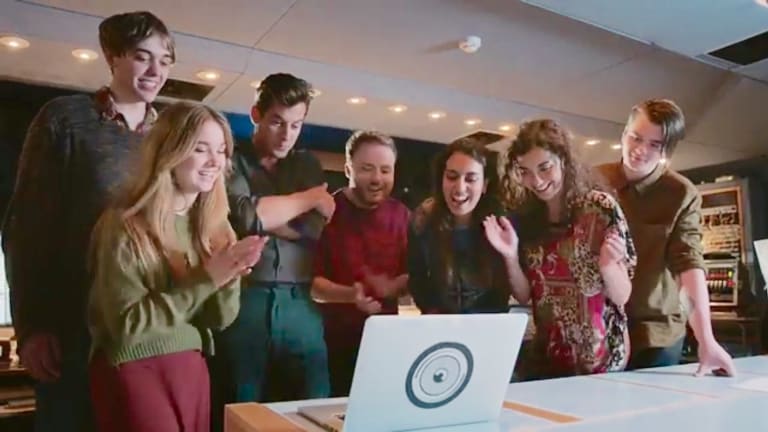 It was also covered many times over, by major recording artists and by fans of varying musical ability and published on YouTube.
Ronson hand-picked six of the best unknowns - Anna Shields and Blair Crichton, the Ayoub Sisters, Ross Campbell and John Atkins. They were invited to London's famous Abbey Road Studios and told they were playing their versions on camera for a documentary about Ronson.
But he surprised them during practice, instead telling they were each contributing to a new version. The musicians included a cellist, a violin player, two guitarists, a ukelele player and a singer.
The result is a fresh near-classical take on one of the best, but most overplayed songs of 2015, achored by the Ayoub sisters' cello and violin and the folky vocals of Anna Shields.
Most Viewed in Entertainment
Morning & Afternoon Newsletter
Delivered Mon–Fri.