Not in Kansas any more but still a vibrant voice of honesty
WHEN Krystle Warren first startled then moved audiences last year as the least-known part of the Nick Drake tribute show Way To Blue, it wasn't her voice that left the greatest impression.
As good as that deep, slowly cooked voice was, with its ability to be vibrantly young and almost sensuously aged, it was the strength of the personality behind it that really set people aback. She was confident and at ease without looking like she was trying to dominate, holding the Opera House Concert Hall as if she were playing in her living room.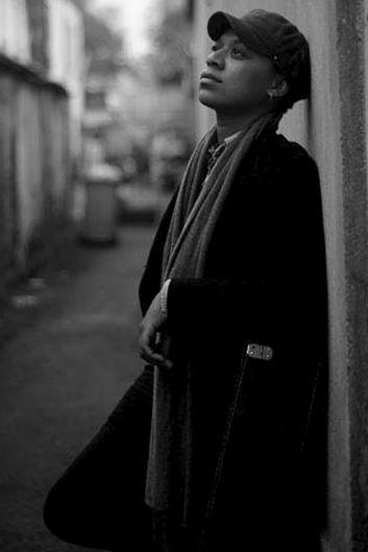 Part of that ease could come from a decade of performing and busking in New York and Paris after growing up in Kansas City, Missouri; part of it is knowing herself and being comfortable with that knowledge.
Take the song cycle in her second album of soul folk material, this year's Love Songs: A Time You May Embrace, a self-contained domestic story about how living together doesn't necessarily mean living well. Given the songs are in part autobiographical, Warren does not always paint the ''I/me'' in the best light. The song Every Other Day, for example, has a sharp, maybe even bitter tone and a central character who is not particularly sympathetic.
''If we were to actually put a microphone into a couple's house, you'd notice that not everything is peaches and cream,'' Warren says in a voice as calm and deep as her singing. ''With Every Other Day, I find it hilarious, especially the last line, 'I've come to realise that I'm always wrong and you're always right/I'll remember that the next time we fight'. But sure, I can lay it on the line. The narrator, who in some ways looks and sounds [like me] and is about my height, can be a right tart here and there.''
It doesn't seem as if Warren starts her songs from the position of wanting herself, or her character, to be liked. And if you see online footage of her being interviewed, you'll find she is quite prepared to speak her mind as well. Is that courage or an unwillingness to soften for others?
''Are those my only two options?'' she laughs. ''I think it's just me. I've never really been one to mince my words. Which isn't to say that I am completely tactless. If anything, it's lack of patience. I don't have patience for people who are long-winded and I like to get straight to the point.
''Given how web-based we have become, there is a certain level of scrutiny that can follow you but something that encourages me to say what I think is being from the Midwest, being from my town. That's real America, not romanticised like New York or LA, and the people that I grew up with there. It wasn't about watch what you say, it was respect and honesty and being opinionated and having something to back it up.''
That frankness extends to intimate matters after years of answering questions about her preferences by describing herself as ''sexual'', on the reasonable grounds that who she slept with was hardly crucial to a discussion.
''As the years have gone on, I started to receive messages from young preteens and mid-teens from very small towns saying, 'thank you very much for being you and not being afraid to be you','' Warren says. ''[They were telling me] 'I'm gay, I'm lesbian, I'm queer' and sharing with me how it meant a lot to them that there was someone out there who seemed to be representing them, who wasn't some blue-eyed, Katy Perry I-kissed-a-girl-and-I-liked-it, and who wasn't Britney Spears and Madonna having a kiss on MTV. But at the same time, it wasn't [more striking and militant musician] Meshell Ndegeocello.
''None of that seemed to fit how these kids felt. And seeing someone who was a musician, singer, songwriter, a this or that and 'oh yeah I happen to be queer and I am proud of that, though it's not all there is to me', was important.''
Krystle Warren plays at the Vanguard on Friday and at the Basement on March 27.
Most Viewed in Entertainment