Warming up for the party
Musica Viva's Carl Vine will mark his 60th year with a new composition, Philip O'Brien writes.
It's not uncommon these days to choose your own birthday present - but seldom to create it as well. Yet that's what's happened to Australian composer Carl Vine.
Vine, who is also artistic director of Musica Viva, has been commissioned by barrister and music patron Julian Burnside to write a work marking the composer's 60th birthday next year, which will be performed during the 2014 subscription season. After 13 years with Musica Viva, Vine is able to bring to task an enhanced appreciation of the chamber music form as well as audience tastes.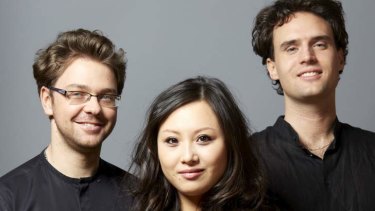 His choice of style will be the piano trio - for piano, violin and cello - one he admits he has never attempted before.
''Melding the ensemble balance with compositional structure is difficult. But in the last 13 years I've had the opportunity to learn from some of the world's greatest performances in the canon. It's about being informed by the intelligence of other composers.''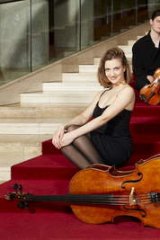 But, as Vine discovered when he was growing up, that intelligence can sometimes be taken too far and even deter audiences. As a young music student in Perth in the 1960s and '70s he was influenced by Modernist composers such as Pierre Boulez, Iannis Xenakis and - especially - Karlheinz Stockhausen.
''Then I discovered at a certain point that this style wasn't actually me. I had learnt a number of very clever techniques but they were techniques basically designed to alienate the audience and to create confusion. I didn't want to do that.''
He took a different path, even to the extent of being accused over the years of pandering to popular taste.
''I want to write music that I enjoy. I love sequences of beautiful chords that can move audiences and take them places. If you limit yourself to the language of, say, Boulez and Xenakis you cannot talk about mobility in music. You can only talk about conflict. I want to find new ways to express ideas of communion and collaboration and friendship.''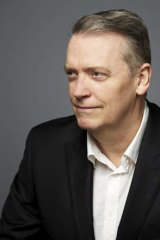 These are the very values that Vine has employed in compiling the concert program for Musica Viva since 2000.
''Traditionally Musica Viva has presented string quartets and piano trios. When I came to the job that was just about all they presented. So I wanted to extend that to include choirs and larger chamber ensembles.''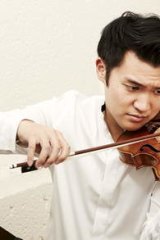 At the core of the 2014 season are ensembles in those trio and quartet forms that have sustained Musica Viva since its inception. The Borodin Quartet has toured with varying members for 70 years while the Kelemen Quartet from Hungary and the Sitkovetsky Trio are youthful groups undertaking their debut Australian tours. These are balanced with tours by the American Brass Quintet, British pianist Imogen Cooper and Taiwanese violinist Ray Chen accompanied by Melbourne pianist Timothy Young.
Returning for Musica Viva, after 12 years, will be the Choir of King's College, Cambridge, directed by Stephen Cleobury.
I love sequences of beautiful chords that can move audiences and take them places. If you limit yourself to the language of, say, Boulez and Xenakis you cannot talk about mobility in music.
Musica Viva Australia was founded in 1945 by Romanian-born violinist Richard Goldner with the aim of bringing chamber music to Australian audiences. And for many of those 68 years, it was the only organisation in Australia doing so on a regular basis. Now it has many competitors, albeit each with a different focus, such as the Australian Chamber Orchestra or the Australian Chamber Ensemble. But Vine is quite comfortable with this and says there is co-operation between ensembles.
''Musica Viva's view has always been that we need more chamber music in Australia. The Australian Chamber Orchestra's Richard Tognetti and I borrow ideas from each other all the time. For instance, we regularly use artists such as pianist Stephen Hough and cellist Steven Isserlis in alternating years.''
He acknowledges the difficulties smaller chamber ensembles face in breaking into the Australian market beyond their particular regions. ''But contrary to common perception, it's older subscribers who are most prepared to take a chance on new concepts,'' he says. ''They've been around so long they have seen it all before and want to be challenged.''
Musica Viva's funding profile is impressive. Some 30 per cent is derived from government (federal, state and local), 50 per cent from ticket sales and 20 per cent from sponsorship. Meanwhile the Musica Viva In Schools arm, which Vine says comprises one half of the organisation, has brought professional live music performance to primary and secondary students all over Australia since 1981.
The experience of being artistic director of Musica Viva for the past 12 years has had a profound influence on him as a composer, Vine says.
''When I took the job, I was in the middle of a sabbatical and not writing music. What I discovered, in meeting Musica Viva subscribers in that first year, was the number of people all around Australia who lived for chamber music. It was a vital part of their lives. They had an almost visceral connection with these concerts. It was their passion and love of the form that changed the way that I looked at writing music. So, after a couple of years I realised I had to become a part of it again. And that's what brought me back to composing.''
Details of Musica Viva's 2014 season can be found at musicaviva.com.au.
Most Viewed in Entertainment