The Hammer & Sickle and the Washing Up
To my dismay Edgar Waters followed my husband, Ian, into the ANU on a PhD scholarship to study Australian folksongs and all my anxieties and jealousies about Ian flooded back, magnified a thousandfold when someone innocently revealed that Ann Waters had travelled down from Sydney and stayed with Ian during his interview trip. I could just cope with long distance intimacy and the Outlook collaboration, but Ann's presence in Ian's life could not be ignored once she and Edgar settled in a university flat around the corner and fate played me another very dirty trick when she came to teach at Lyneham High.
Friendship and admiration, jealousy and hatred tore at me in waves as Ian's passion for Ann increased and I tried against all my instincts and upbringing to accommodate to a libertarian ''open'' marriage. Melbourne puritanism fought with Sydney libertarianism. Libertarianism had a small victory for a short time but in the end puritanism won. It was a terrible time of tears and anguish in a tiny house with no way of escaping my woes except to go to school, there to meet Ann.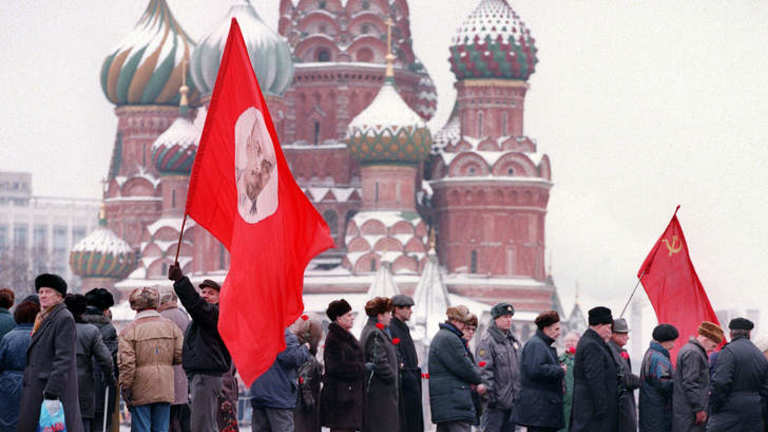 The Party Press no longer attacked those who had been expelled or left after Hungary and the news of Ian's expulsion and his departure from the Book Society took a while to get around the country; not until Canberra did he receive two shocked responses. A brisk burst from Jean Devanny in Queensland: ''What nonsense is this Ian about your disagreeing with the policy over Hungary? Do you seriously suggest that Russia should permit the vultures of imperialism to roost on her doorstep?''
''Perhaps you are tired,'' she added and urged him, as she did with all her ailing or troubled friends, to come up and have a holiday with her and husband. And a more sober letter from Katharine Susannah Prichard in Perth. She was a writer for whom both Ian and Stephen had great respect, a woman for whom they had great affection; a staunch Communist and one-time member of the Central Committee.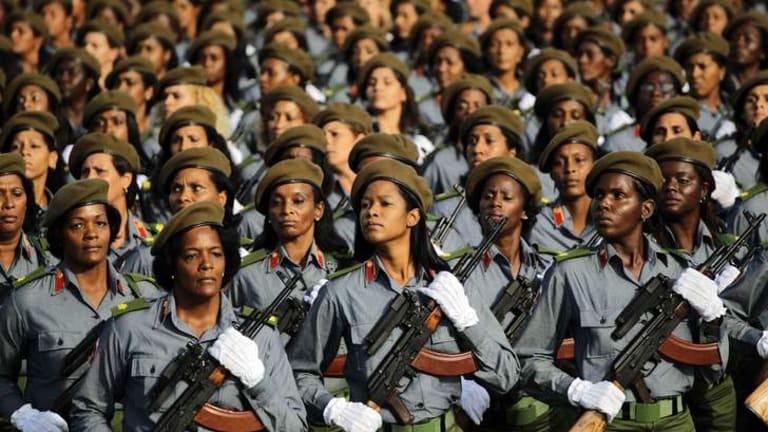 ''At this time, the sinking of personal differences, on minor matters, is of more importance than weakening the forces which make for progress and the main objective…We have to realise that all communists are not arch-angels, and as human beings liable to err, as we, ourselves, are. But they are fighting where the struggle is most fierce, and because of that, must be forgiven some bitterness when erstwhile comrades, in whom there was every confidence, desert under fire from the 'revisionist' or any other splitters camp. Needless to say I have been distressed that you, and Steve and Helen Palmer and the Irwins have drifted from the fold. But my respect and affection for you all, makes me optimistic that some day there will be a great reunion. The lessons of history impel me to believe in the withering away of all that obstructs, so that reunion is not an idealistic illusion, really. All the best, dear Ian.''
Katherine's concern was touching and heartwarming; her bitterness at ''desertion'' and ''splitters'' was depressing orthodoxy. What had she to be bitter about? Sorrow, not bitterness, had been my father's response and Rex's and other friends who stayed in the Party; Glen Iris branch members had always chatted amiably with Ian when we held meetings at Rix Street. Canberra Party members did now at Miller Street. In Katharine Susannah idealist illusions and devotion to the Soviet cause were stronger than any other consideration.
I had remained in the Party clinging with some of Katherine Susannah's hopeful blindness to a cause I no longer fully believed; as I clung, with less blindness, to a marriage that had effectively ended by the end of 1960, as Ann's every breath, every coming and going, became more important to Ian. Somewhere between Melbourne and Canberra I had abandoned the daily summing up of my work for socialism and on the branch my only soulmate was the irreverent, revisionist and revolutionary Daphne who was also my confidante in those two years of confusion, pain and betrayal, for I had not yet abandoned all hope of the marriage before the final split of 1961.
The Bay of Pigs, terrifying days of US-Soviet confrontation in Cuba, kept us doubters quiet for a while, but press reports in 1960 of a split between the Communist parties of the USSR and the People's Republic of China roused us again. Ideological differences between the two parties increased only to be angrily denied by our branch leaders. Capitalist press lies! Read the Appeal to the Peoples of the World issued by the meeting of eighty-one Communist and Workers' Parties! The world socialist system is more powerful than the capitalist system, Communism 'has now been placed on the agenda', and all Communist and workers' parties are united! I knew too little economics to argue on the first two, but the rift with Yugoslavia in 1948 and 1958 had demonstrated that there could be serious conflict between Communist countries and suddenly it seemed to me terribly important that we on the Canberra branch should honestly admit it. Those of us who asked for a discussion of the differences between the Soviet Union and China were assured by the branch leaders that there was nothing to discuss: there never could be any serious differences between the two great socialist powers. Was not their unity built on the common basis of Marxism-Leninism? The idea was so fantastic that even the non-Marxist CP FitzGerald, the ANU's great China scholar, did not believe that the bickering and tensions would come to a serious rift.
I had swallowed the crimes of the Twentieth Congress and the invasion of Hungary, but this stubborn refusal by the branch leaders to admit there was any conflict could not be borne, and I declared that I would resign unless the branch ran a meeting setting out the differences between the Soviet and Chinese parties. My resignation was regretfully accepted. When the meeting finally left our house there was much comradely shaking of hands but I shut the door on a fixed firmness of purpose. Ian was in Sydney with Ann; the children were asleep, and I couldn't leave them. Bereft but elated, I needed to pour this mixture of emotions on to someone, but I sat alone. Finally, I got out the sherry, put the last movement of Beethoven's ''Eroica'' on the record player, lit a cigarette and thus, singing, sipping and crying, ended my life in the Communist Party.
Comrades, even the most committed, have always come and gone in the Party and those who remained have always denounced them as deserters or splitters. Expelled for left or right deviations or other crimes, dropouts for a score of reasons: some left at the signing of the Russo-German pact in August 1939 and the later declaration of the war as an imperialist war; some when the line changed in 1941 and the war was declared a peoples' war; some after the Twentieth Congress and Hungary; some at the Sino-Soviet split; others during the splits in the Australian Communist Party. Why now? Why not then? No one reason is enough to explain why believers lose belief.
For me 1961 was the year of personal standing firm and splitting; of turmoil in the two modest little O'Connor houses so closely linked by history, friendship and now torn apart by passion. I went to Sydney for a few days and came back determined to put an end to indecision and confusion: choose, I demanded, between Ann and me. Like the branch members, Ian didn't choose me. We inhabited the same house and even the same bed on occasions, for I never had much sexual pride, but the marriage which had begun in my eyes and the eyes of God in 1945, the year I joined the Communist Party, was over in the same year I left it. ''Mr and Mrs SRC'', Farrago had dubbed us in 1947; we had been Mr and Mrs Communist Party at the university and in the years after. During the terrible months of 1961 I wept and questioned while Ian smiled sheepishly and listened. ''Why? Why?'' I demanded over and over again. As though reasons could be given. ''How can you throw away our fourteen years together? Think about the children,'' I pleaded. But how could they count against love? Turner, it appears, was the romantic, not me.
The question was what Ann would do. She had not decided finally between Ian and Edgar and when she became pregnant I clung for a mad moment to the belief that we might save both marriages. She had convinced herself that Edgar would never survive her taking their child from him, while I wondered how she was so sure it was his child. But she miscarried. My mother intervened and took us all to Queensland, where the children frolicked on the beach, Ian moped inside the flat, and I hovered about angrily and anxiously. He explained to my mother that he loved Ann and wanted to live with her; wanted to drive to Brisbane the next day to be with her, leaving us to get home as we could.
It was a dreadful year and while Ann was making up her mind I hung on the outcome. The day the decision was reached I followed her as she came out of the headmaster's office and it was from the compassionate Gil Hughson that I first heard the news: she had resigned her job at Lyneham High and was leaving. After Ian finished his PhD at the end of the year Ian and Ann would set up house together.
Over the melancholy summer of 1961 to 1962 we administered the consequences of the split, dismantled the household of fourteen years and divided the mercifully few possessions: the car with me, most books, records and radiogram with Ian to Adelaide University where he had a temporary teaching job in the history department, taking over from Ken Inglis, who had been a Melbourne history student a few years behind us. The Gollans came to the rescue and rented me their house for the following year while they were on leave; the children and I would move to David Street after a holiday at the coast where I would calmly tell them of the split. Ian was sad but triumphantly happy at his new life with his love, and my drive away from Miller Street was full of pain; three happy children waving cheerful, ignorant goodbyes to Ian, and me trying to stop crying. But I had to stop either crying or driving and we kept going towards Braidwood and the coast.
I turned out to be more hard-headed than I expected. Told our story to the children without drama and didn't often go to pieces later, except when I tried to sing the ''Internationale'' or when I heard Elisabeth Schwarzkopf singing ''Dove Sono?'', the Countess' beautifully melancholy remembrance of lost love in The Marriage of Figaro. I discovered that the transition from married to unmarried single parent was not the shock it would have been for someone not married to a Communist worker. And that any decision was more tolerable than the year of uncertainty and mistrust.
Extract from The Invisible Thread: One Hundred Years of Words, an anthology of writers from the Canberra region, edited by Irma Gold, published by Halstead Press. Available from bookstores and the publisher.