The QEII reign game
Long live the quiz! How well do you know your Queen?
"I have in sincerity pledged myself to your service, as so many of you are pledged to mine. Throughout all my life and with all my heart I shall strive to be worthy of your trust." So said Queen Elizabeth II at her coronation, but how well do you know the details of the Queen's life?
1) The queen to be was born at
a) 17 Brunton St, Mayfair
b) St Mary's Hospital, London
c) a specially built delivery suite in Buckingham Palace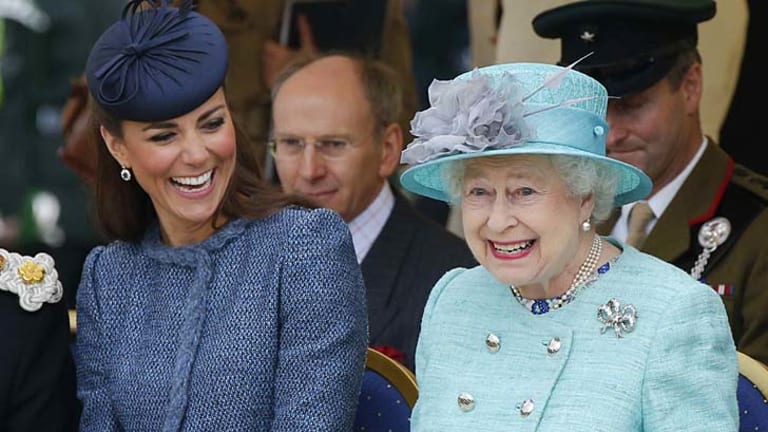 2) The baby was named
a) Elizabeth Victoria Mary
b) Elizabeth Alexandra Mary
c) Alexandra Victoria Elizabeth Mary
3) At the time of her birth, the baby was
a) second in line to the throne
b) fourth in line to the throne
c) third in line to the throne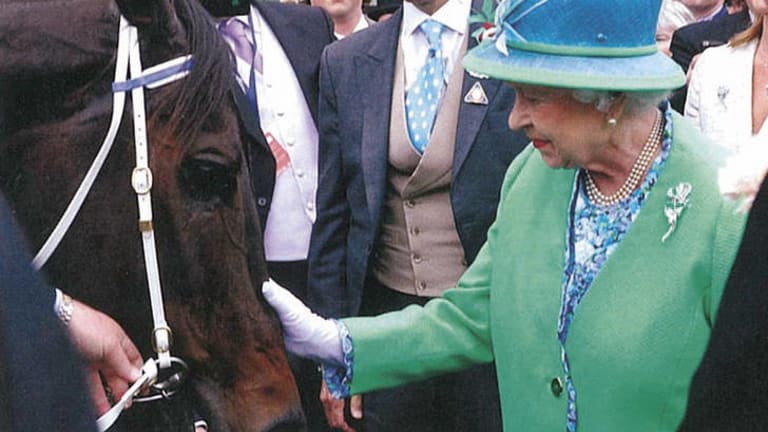 4) The baby was christened in the chapel at Buckingham Palace with
a) water from the River Jordan
b) water from the Sea of Galilee
c) water blessed by the Archbishop of Canterbury, Randall Davidson
5) The princess was
a) sent to a small home school run by titled women
b) taught solely by her parents
c) educated at home by tutors
6) The princess was married in
a) 1948
b) 1947
c) 1946
7) The princess was proclaimed queen
a) at Buckingham Palace on February 7, 1972
b) at St James Palace on February 6, 1952
c) in Kenya on February 4, 1952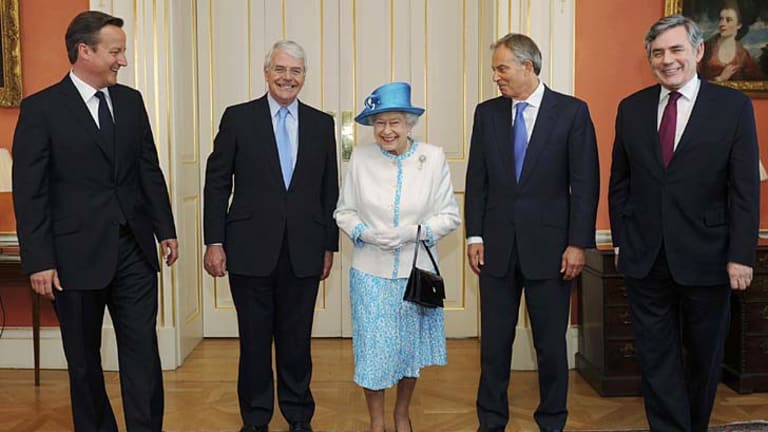 8) Her title Defender of the Faith dates back to
a) Queen Elizabeth I
b) King James II
c) King Henry VIII
9) The Queen was proclaimed Queen over the Commonwealth of Australia
a) on February 7, 1952, from the steps of Parliament House, Canberra
b) on February 7, 1952, from Buckingham Palace
c) on February 7, 1952, by the governor-general on holiday in Tasmania
10) On the eve of the coronation in 1953, Great Britain heard that
a) Queen Mary, the Queen's grandmother, had died
b) a lone British rower, Bradley Pillinger, had crossed the Atlantic
c) Edmund Hillary had climbed Mount Everest
11) At her coronation, the Queen's dress was embroidered with flowers and plants of Commonwealth countries and, as a surprise for her,
a) a four-leaf clover
b) a tiny horse
c) small portraits of her children
12) She also had, concealed in a diamond bracelet
a) breath mints
b) one of the world's smallest watches
c) silver pins from the seamstresses who sewed the dress
13) The Queen first visited Australia in
a) 1955
b) 1956
c) 1954
14) The Queen has visited every member state of the Commonwealth except
a) Mozambique and Zambia
b) Cameroon and Rwanda
c) Sierra Leone and Grenada
15) On Australian coins how many different portraits of Queen Elizabeth II's head have there been?
a) three
b) two
c) four
16) As monarch in England and Wales, the Queen has the right to
a) any whales or sturgeons caught or cast upon the shore
b) any injured stag
c) any and all birds of the air and sea
17) On the day before Good Friday, the Queen still
a) gives away silver rings to symbolically cure"the Queen's evil" (scrofula)
b) hands out Maundy Money as alms to chosen elderly people
c) anoints her bishops to renew their vows
18) The longest-reigning monarch of the modern era is
a) Queen Elizabeth II of Great Britain
b) Queen Christina of Sweden
c) Louis XIV of France
19) The Queen is also
a) Elector of Hanover
b) Duke of Normandy
c) La Comtesse de Paris
20) The only other British monarch to reach a diamond jubilee was
a) King Henry VIII
b) King George III (including the regency period)
c) Queen Victoria
SCROLL DOWN FOR ANSWERS
ANSWERS:
1) A 2) B 3) C 4) A 5) C
6) B 7) B 8) C 9) A 10) C
11) A 12) B 13) C 14) B 15) A
16) A 17) B 18) C 19) B 20) C
Most Viewed in Entertainment
Morning & Afternoon Newsletter
Delivered Mon–Fri.