In charge - women getting in on the act
WHEN Kate Gould was cutting her teeth in the dog-eat-dog world of commercial theatre, the immense workload and financial pressures of the business often left her feeling exhausted and depressed.
''The supposed glamour of touring the country with famous people was quickly replaced by an overwhelming feeling of wanting to vomit in the gutter on the way to work each morning,'' she told a Westpac Leadership Forum last year. ''The fun theatre-touring my parents had described of their youth didn't exist. This was tough, old-fashioned business where the enlightened principles of modern management didn't apply.''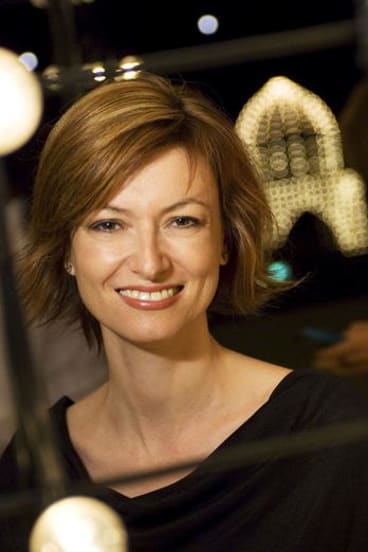 Gould describes an intimidating world in which older men lectured and sometimes patronised her. She admits to sometimes playing a game she didn't enjoy while climbing the corporate ladder. Nothing inappropriate, just small things such as allowing poorly behaved, dominating men to take a lead role.
''It can be subtle social interaction - a ratio of one word of mine to 20 of theirs in conversation, perhaps my laughing a little harder at jokes than required.''
Gould overcame the obstacles and has now been an executive producer in the theatre industry for 15 years. She has held senior positions at the Queensland Performing Arts Centre and the Brisbane Festival and with commercial producer the Gordon Frost Organisation. She has served on various arts boards, won a 2008 Telstra businesswomen's award, and recently, as chief executive and associate artistic director, rescued the Adelaide Festival from a parlous financial position, overseeing a revival in box-office fortunes.
Gould is one of the quiet achievers in the arts community, part of an army of women running the businesses behind Australia's major performing arts companies, festivals, galleries and venues. At a time when a new report from the Australia Council shows women have failed to break the glass ceiling on the creative side of the theatre business, and anecdotal evidence indicates that composing, conducting and choreography remain dominated by men, many women have scaled the heights as chief executives, general managers and chief financial officers.
Their stories and experiences differ - from Australian Ballet's Melbourne-based executive director, Valerie Wilder, who still winces at memories of being described as a mere ''skirt'' by a Canadian union official, to Sydney Film Festival CEO Leigh Small, who describes a dream run in her career, with many male and female mentors.
Their success compares with the dearth of women at the top of the corporate world. Women accounted for more than 55 per cent of university students in 2010 but only 3 per cent of chief executives at the top 200 stockmarket listed companies, according to federal government statistics.
Statistics compiled by the Australia Council show women make up nearly half of all CEOs in Australia's top 28 major performing arts companies, and 62 per cent in the 140 smaller companies. In non-performing arts companies such as publishing and visual arts, women hold 66 per cent of the top jobs.
But there is a sting in this story.
While we should never be surprised when women are appointed to and perform well in leadership roles, says founding chairwoman of the Women's Leadership Institute Australia, Carol Schwartz, arts administration is a fairly new area and arts CEOs and general managers are relatively poorly paid compared with other industries. ''I don't know if men are applying for these jobs,'' says Schwartz, who has experience in the arts and the broader corporate world, ''but the fact that they are not highly paid means they are not as attractive to men. Research shows that women put things other than pay at the top of their reasons for why they apply for a particular job but men are less willing to accept lower pay.''
When Melbourne Recital Hall CEO Mary Vallentine began her career in the 1970s, there were few women in charge of arts organisations. She says being female wasn't an impediment but that this could have been because men weren't attracted to the field, meaning there was no ''boys' club'' to lock women out. ''You didn't get the same kind of prejudice because [arts administration] was not taken that seriously,'' says Vallentine.
That is not to say arts administrators have an easy time. ''One thing that is truer of the arts is that there tends not to be a clear line between work and your private life,'' says former Sydney Festival executive director and co-CEO, now creative director of the Melbourne Festival, Josephine Ridge. Days are long because executives need to attend shows at night to network and keep an eye on the industry. ''The chances are I would be there anyway but I don't know of any industry where it would be the same to this extent.''
Those long days take a toll, especially on women with young families, says Rachel Healy, who was director of performing arts at the Opera House for four years when she started her family. ''I found it required you be at the theatre that often at night, your family was obviously sacrificed,'' said Healy. ''Of the women who have been significant leaders in the performing arts, there is a surprising percentage who don't have children. It is very much the nature of the industry. If you want a job or are in a job where you are required to do that much evening work and travel around it is hard.''
But it is not just the working hours that stretch an arts administrator, says SFF's Leigh Small. Not-for-profit executives must satisfy the needs of numerous stakeholders all the while coping with being perennially under-capitalised. ''Your primary stakeholder is the artist; your second is the audience, because you are bringing into reality an artist's vision,'' said Small.
''On a number of occasions, humorously and seriously, men have said there is a multi-tasking style in arts, and so women are better at it.
''But some people say the best management style is when a man adopts a female management style,'' she says, citing former Sydney Opera House CEO Richard Evans, Sydney Theatre Company general manager Patrick McIntyre and former Bell Shakespeare general manager Chris Tooher as male arts administrators with sympathetic management styles.
''I have as many male colleagues as female,'' said Small. ''What we have in common is a commonality of approach. Once you are in [the industry] you don't notice [gender]. Very rarely is it like the rest of the world. The men in the jobs with children face the same issues [as] women.''
The Australian Ballet's Wilder says perhaps the reason many women have broken through the glass ceiling in arts is that the industry is always pushing the envelope and testing stereotypes. ''It is the role of the arts to be challenging and innovative, and perhaps in that environment there is more tolerance of difference,'' she said.
Ms Gould, who after a 10-year stint at the Adelaide Festival has left to launch an online strata management service, agrees women have done well in arts administration because traditionally the arts are very accepting of diversity. ''It is less about being pigeonholed and more about your capacity to do the job,'' she said.
But chauvinism still raises its head from time to time. ''When you are the only woman at a table of men there is a different dynamic,'' a palpable difference from more female-dominated environments.
''I don't talk [men's] language because it is a path to no good. I have to be myself. But it is a challenge for a lot of women and I don't think they want to be in that environment.
''Women are more collegiate as a rule, more focused on the objective, men have some other issues. They have been in roles longer and there is a great sense of entitlement. For a lot of women, they are still fighting through to earn their place at the table.''
Most Viewed in Entertainment
Morning & Afternoon Newsletter
Delivered Mon–Fri.