Big Bang Theory's Mrs Wolowitz is dead
Los Angeles: The actress best known for voicing the unseen Mrs Wolowitz on The Big Bang Theory has died.
Carol Ann Susi's agent, Pam Ellis-Evenas, says the actress died in Los Angeles on Tuesday after a brief battle with cancer. She was 62.
The veteran character actress made numerous guest appearances on TV shows since the 1970s.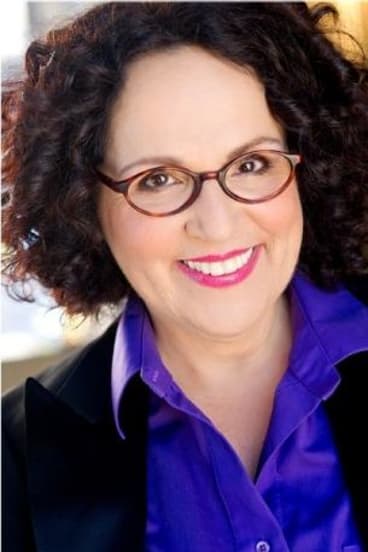 On The Big Bang Theory, she wasn't seen on camera as the mother of Simon Helberg's character, Howard, but her character's loud voice with a Brooklyn accent was instantly recognisable.
The executive producers of the CBS sitcom say Susi was a beloved member of the Big Bang Theory family, and they praised her "immense talent and comedic timing."
Susi is survived by her brother, Michael Susi, and his wife, Connie.
Here is a look at some of TV's most likeable mums:
Marie Barone (Doris Roberts, Everybody Loves Raymond)
Interfering Marie made son Raymond and particularly his wife Debra almost tear their hair out - she just never got the whole families needing their space thing. But she always had their best interests at heart.
Marge Simpson (voiced by Julie Kavner, The Simpsons)
A big, blue haired angel, Marge may get frustrated with husband Homer's stupidity and Bart's misbehaviour but she would do anything for her family. The noise she makes when pushed to the limit - it can only be described as the Marge growl - is one of the most recognisable sounds on television.
Carol Brady (Florence Henderson, The Brady Bunch)
Oh Carol, you always made sure things were peachy in the end with the most famous blended family on television. Carol never cracked over Marsha's vanity, Jan's whinging or Cindy's annoying lisp.
Rosanne Conner (Rosanne Barr, Rosanne)
Rosanne's sarcasm and wit is what made her one of television's most real Mums. Her working class family were flawed but that's what made the Barrs so lovable.
Claire Dunphy (Julie Bowen, Modern Family)
Claire is the ultimate helicopter soccer Mum and has particular difficulty controlling eldest daughter, Haley. She often bickers with her husband Phil, who is also very competitive. Claire likes making a big production out of everything, especially Halloween.