Channel Ten sacks Helen Kapalos
Channel Ten newsreader Helen Kapalos has been sacked by the embattled network, which will go to a single reader format with veteran Mal Walden from December 1.
The popular news presenter had worked for Ten for the past six years, before the shock decision was made after the Friday night bulletin.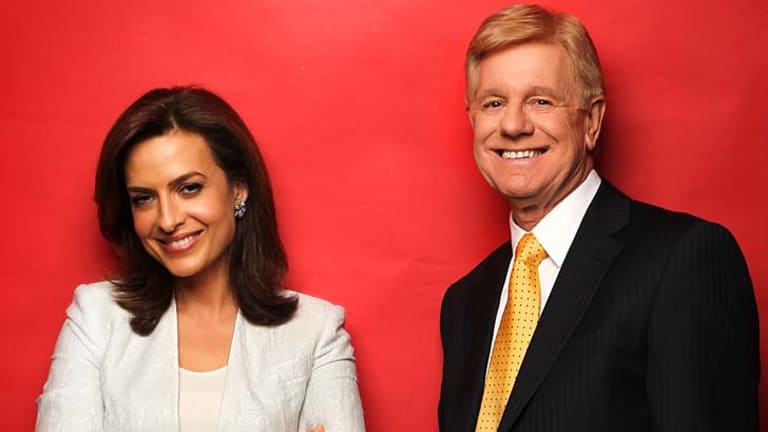 Kapalos declined to comment as she boarded a plane for New York, but sent a tweet at 10.50am: "Fall down seven times get up eight".
A Network Ten spokeswoman said: "We will not be renewing Helen's contract, the details of which we will not discuss publicly."
The staff cuts are believed to be part of new austerity measures introduced by the network as it battles a massive slump in ratings.
Earlier, Fairfax incorrectly reported that Sydney presented Bill Woods had also been sacked.
Speaking to Fairfax, Woods said it was "not true" that he had been sacked and that he was looking forward to returning to work on Monday.
"I'm quite surprised," he said. "I have been working with my head down. I knew there were redundancies going on, on a broad front, but there has been no discussion about this (with me)."
"I've been in the business long enough to not be affected by this (these reports)."
Woods said he had already received a flood of sympathetic tweets, emails and calls from friends and fans.
Most Viewed in Entertainment
Morning & Afternoon Newsletter
Delivered Mon–Fri.