Glee star Chris Colfer 'sacked' on Twitter after having account hacked
It may go down in Hollywood history as the shortest sacking on record.
Fans of Glee star Chris Colfer were stunned overnight when the 24-year-old actor announced on Twitter that he had been let go from the series which made him a star.
"Due to personal issues, I have been let go from the cast of Glee," he said. "Explanations will come shortly."
In fact, Colfer's Twitter account had been hacked and, according to his employers, he is still employed.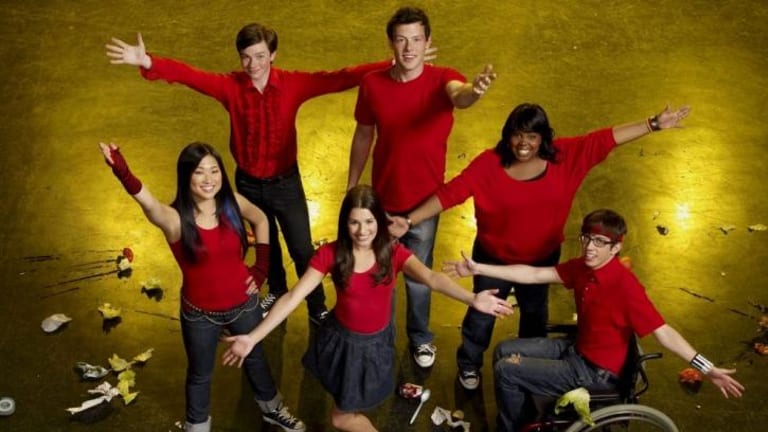 "We've been alerted that Chris Colfer's twitter account has been hacked," 20th Century Fox said in a statement.
"Rumours of his dismissal from Glee could not be further from the truth. We love Chris and look forward to working with him again this season."
But that didn't stop the story spreading across the internet like a brush-fire, picked up by media outlets.
The original tweet was "re-tweeted" more than 5400 times before it was taken down.
There was a delay in deleting the offending tweet, as Colfer was on a flight without access to Wi-Fi, his manager said.
Colfer has been with the series since it launched in 2009, playing Kurt Hummel, an out, gay high school student.
The role has earned him a Golden Globe award and two Emmy nominations.
Despite burning hot and hard in its first few years, Glee's star has faded somewhat.
It was to return later this year for its final season, but the US network Fox has left the series off its "fall schedule", the program line-up with which it will launch the new autumn season.
Instead, it is expected Glee will return as a "mid-season" program - that is, in January of 2015 - for its final run.

Michael Idato is a Senior Writer based in Los Angeles for The Sydney Morning Herald.
Most Viewed in Entertainment
Morning & Afternoon Newsletter
Delivered Mon–Fri.