John-Michael Howson dumped by 3AW following 'go hang yourself' anti-Greens tirade
The 81-year-old broadcaster and showbiz personality and the talk radio station have 'parted ways' following a recent outburst.
Veteran broadcaster John-Michael Howson has been dumped from 3AW following a recent on-air tirade in which he goaded Greens voters to take their own lives.
In a brief statement issued via its website, the radio station announced the departure of the 81-year-old showbiz personality, who sometimes went by the nickname "Hollywood".
"After meeting yesterday about his ongoing involvement on the Sunday Morning program, John-Michael Howson and management agreed to part ways starting this week," the statement, from Melbourne operations director Stephen Beers, said.
"We thank John-Michael for his work on the popular Sunday Morning program for the past 10 years. From social commentary to theatre reviews, his style wasn't always everyone's cup of tea, but it was always compelling radio."
This Monday's episode of Media Watch highlighted just how not-everyone's-cup-of-tea Howson's approach could be.
Following the Greens' shock win in the Northcote by-election, on Sunday November 19 Howson unleashed on people who had lent the party their support, calling them "mad", "nut-jobs" and "idiots" who were "drooling at the mouth".
He later incited "these anti-coal nut-jobs" to "go out to the barn and hang yourselves".
Co-host Nick McCallum tried, but failed, to calm Howson down, and advised that "telling people to go out and hang themselves is not a good thing to do".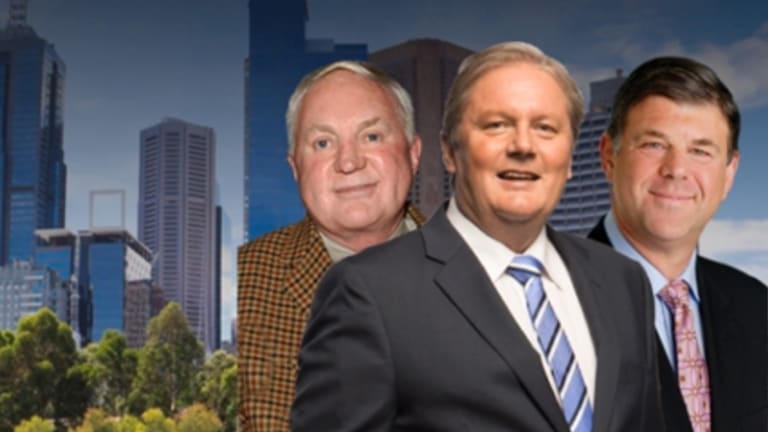 Evidently, 3AW management agreed. One senior figure described Howson's comments as "indefensible".
While the show was still on air, they contacted Howson to express their disappointment in his comments. Within 40 minutes, he had calmed down enough to apologise to listeners.
Mr Beers said the program will continue to be hosted by Darren James and Nick McCallum, and a third presenter would be appointed in the new year.
He added that Howson will be given the opportunity to say farewell to listeners this Sunday.