Marcus Paul makes sudden exit from 2CC
Canberra drive show host Marcus Paul resigned suddenly from 2CC radio on Wednesday morning, in the midst of the crucial ratings survey period.
Paul, who conducted a riveting interview with Maria Hawthorne, the former political staffer at the centre of the Joy Burch affair on Tuesday, did not give reasons for his resignation, beyond saying "it's a shame that some issues couldn't be resolved".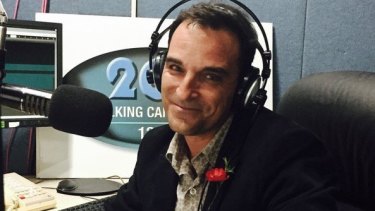 "The decision was mine and I just feel that it's time to move on to other areas including broadcast journalism in other capacities," he said.
He had been considering the move for a couple of weeks and had made his final decision on Wednesday morning. He had offered to see out the ratings survey period - about two more weeks - but "I was told that I had to go today", he said.
The decision was unrelated to the interview with Ms Hawthorne, in which the former chief of staff to Ms Burch was highly critical of Chief Police Officer Rudi Lammers and spoke also about facing some very dark times in the wake of her departure from Ms Burch's office in December.
"I can categorically say that my interview with Maria had nothing at all to do with my decision today, there was no pressure from anyone about that," Mr Paul said.
Station manager Michael Jones agreed, saying it had been a good interview.
"It's his business. It's completely his decision and his personal private business," Mr Jones said.
As to the timing, "I don't think it'll make that much difference," he said. "We have a stable and loyal audience."
Resignations take effect immediately in radio, Mr Jones said. "We don't sit around talking about it for four weeks. It's just one of those things."
Mr Paul said he had been at 2CC for four years and hosted the Canberra Live afternoon show for two-and-a-half.
Mr Jones said Rod Henshaw would fill the 3pm to 6pm slot for now, with a longer-term appointment yet to be made.
Kirsten Lawson is news director at The Canberra Times
Most Viewed in Entertainment