Reader Q&A: Marco Pierre White and Matt Preston
Revisit our live chat with Marco and Matt of MasterChef: The Professionals.
Thank you for your questions, the culinary duo tried to answer as many as best they could. Read their responses below.
He is meticulous in the kitchen, has eyes of a hawk that have bore down many a young chef and has an intense passion for food. He has guided the big names of cuisine, including Gordon Ramsay, and now turns his attention to Australia's professional chefs to find the best and cut the rest down to size.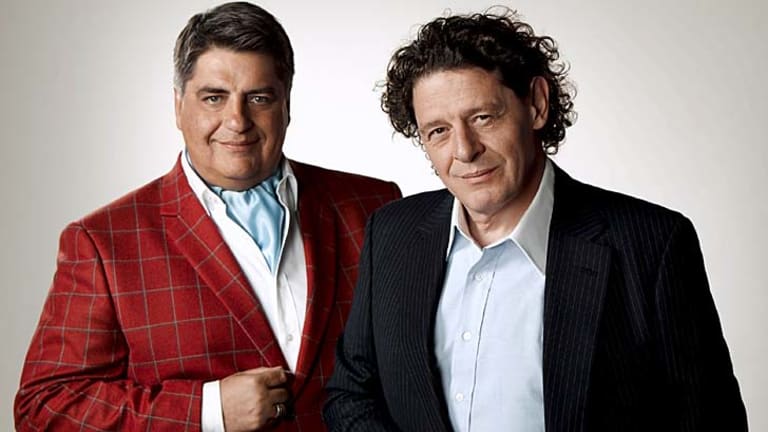 Marco Pierre White is a man to revere and respect.
Joining him was Melbourne cuisine expert and MasterChef host Matt Preston, who has carved out his own unique reputation with his oh-so dapper cravat and strong opinions.
Ultimately this duo of cooking mastery has served you by answering your questions about Ten's MasterChef: The Professionals, the food industry and even their own personal habits and tastes. Now you be the judge!
Most Viewed in Entertainment
Morning & Afternoon Newsletter
Delivered Mon–Fri.