Ten's 'pilot week' looks to social media, over ratings, for approval
The Ten Network is planning to commission several key 2019 programs by skipping the traditional TV ratings and instead tapping into the network's social media channels to measure their commercial potential.
The network says "audience reaction, social buzz and ratings" will all be factored into the decision over which of the eight pilots aired during its planned "pilot week" in August will proceed into 2019 with a full series order.
In theory it's a risky concept.
Can you imagine if audiences could red-button TV duds into the bin with just a flick of their thumb?
Restaurant Revolution and Everybody Dance Now may not have seen the light of day. Dancing On Ice would undoubtedly have melted. And Yasmin's Getting Married wouldn't have made it past the engagement party.
But in truth, ratings - and popular opinion - caught up with all of those shows and more fairly quickly.
The offerings for pilot week itself are a demonstration of both the eccentric magnificence of television, and it's peculiar short-sightedness.
There are imported formats: Taboo, with Harley Breen, and Drunk History, fronted by Rhys Darby and Stephen Curry. And traditional comedian-driven formats: Dave, with Dave O'Neil, Kinne Tonight, with Troy Kinne, and sketch comedy Skit Happens.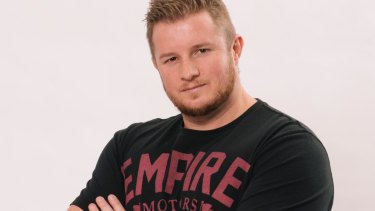 There are some what-the? ideas, including Trial By Kyle, which attempts to position radio shock jock Kyle Sandilands as a mediator, and Disgrace, which attempts to position former politician Sam Dastyari as a light entertainment host.
And there is Bring Back … Saturday Night, fronted by Rove McManus, which sits somewhere between Hey Hey It's Saturday and Saturday Night Takeaway, no doubt hoping to mimic the appealing frivolity of both without stepping on the legal toes of either.
Whether it unearths enough hits to address the gaps in Ten's schedule remains to be seen, but the strategy is not without positive historical precedent.
It was a BBC comedy showcase which gave birth in the 1970s to Are You Being Served? and a more recent ABC comedy showcase which gave us Ronny Chieng: International Student, The Letdown and Bleak, from The Katering Show's Kate McLennan and Kate McCartney.
What is most curious about Ten's line-up, however, is not its boldness but rather its relative safeness: O'Neil and Kinne are comedians in the boyish tradition of Dave Hughes, Rove McManus is a safe bet with Ten's audience and most of the projects are, to put them in a contemporary political context, mostly white, male and straight.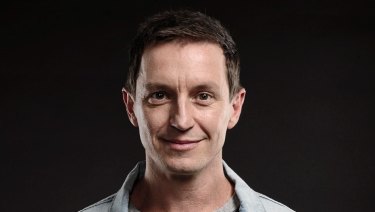 Pilots for the likes of Julia Morris, Kitty Flanagan, Wendy Harmer, Jane Turner, Gina Riley and Magda Szubanski would not have looked out of place in Ten's showcase, nor pilots which tapped the talents of people such as Benjamin Law, Tahir Bilgic, Rob Shehadie, Nazeem Hussain and Paul Fenech, or even Josh Thomas and Joel Creasey.
It is no small irony, then, that as Ten's pilot showcase leans towards straight, white men like Kyle Sandilands and Harley Breen, the UK's Channel 4 explores diversity with Australian drag queen Courtney Act getting her own show and Netflix has turned Australian gay stand-up comic Hannah Gadsby into an international superstar.
Ten's hope is not ultimately to prove that day-to-day TV ratings do not count, but rather that people meter boxes are not always the best measure of a television show. Nor, perhaps in Ten's case, that a a single sport is the best measure of a network.
Ten is, for the first time in recent memory, a network without a major sport, following a dramatic realignment of sports rights which saw Seven and Foxtel tie up AFL and cricket rights and Nine take rugby league and - barring some bits and bobs on Seven and ESPN - tennis rights.
Such a predicament might leave a commercial network vulnerable, though Ten has been in such a situation once before in its history, in the 1990s, when it refocused on entertainment content and, to some extent, presented a viable (and revenue rich) alternative to commercial sport.
Ten's "pilot week" airs from Sunday, August 19.
Michael Idato is entertainment editor-at-large of The Sydney Morning Herald and The Age.
Most Viewed in Entertainment