The Dreamhouse brims with energy and joy
New series ***½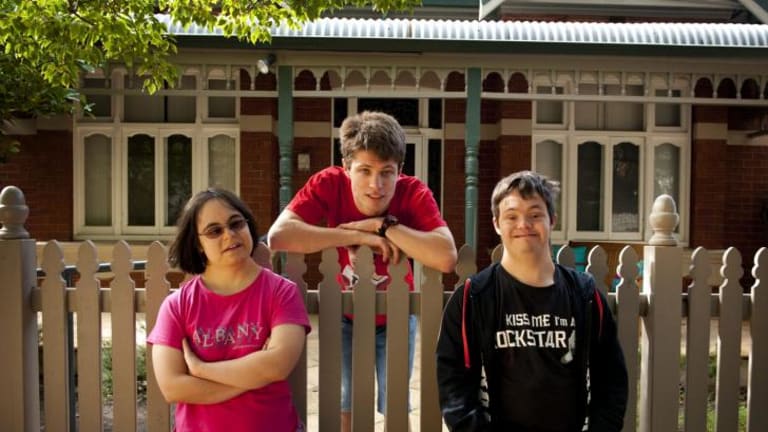 Thursday 9.30pm, ABC
Justin, Sarah and Kirk are about to move out of home. And if across the suburbs of Australia most teens and twentysomethings are digging in their heels and refusing to leave the nest, for these three it's an unexpected and longed-for opportunity. Justin is 32 and has Down syndrome. Sarah is 24, also has Down's and is visually impaired. Kirk is 22, autistic, and gagging to get his own place (and, ideally, a girlfriend). Now they have the chance to do precisely that, and we've been granted the privilege of coming along for the ride. It's a fascinating project, a blend of reality television (what a fabulously flexible format that is), old-school documentary, and social engineering – in a good way. The actual process of getting the whole thing off the ground, including acquiring the house and assembling the team of experts, was complex but like the Life At… series, what we see on the telly is just a small part of a larger real-life experiment that will ideally have our three housemates permanently established in a home of their own. There are so many barriers to establishing supported independent living for young people like this. Most of the time most parents would have to continue to care for their adult children for the rest of their lives. It's a serious issue. This is more than televisual medicine, though – although it's certainly both educative and enlightening. Mostly it's wonderfully entertaining, in the best tradition of reality TV: by introducing us to three fabulous characters who are so much more than any fictitious version could be; and letting us share their struggles and triumphs as they attempt to make it in the wider world. Sometimes moving but mostly brimming with energy and joy, it promises to be a terrific journey. Certainly by the end of this first half hour, I couldn't wait to watch the next one.
Most Viewed in Entertainment
Morning & Afternoon Newsletter
Delivered Mon–Fri.