What's on TV: Wednesday, March 20
The Weekly with Charlie Pickering
ABC, 8.30pm
Given the ABC's ill-judged call to cull Tonightly with Tom Ballard just as it was establishing itself as a valuable satirical voice, there's added weight on The Weekly with Charlie Pickering to offer seditious, striking, and sometimes silly analysis in the lead-up to the looming federal election. Entering its fifth season the show should have the experience and foothold to do further good work, while the arrival of acerbic comedian Judith Lucy as a correspondent is a welcome fillip. We need some good jokes about the bad jokes running amok in this country.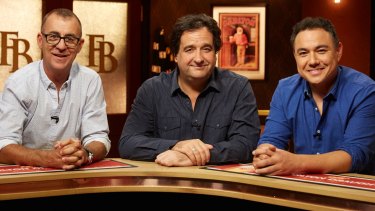 AFL Footy Show
Nine, 9pm
There have been numerous rumours and unsubstantiated reports about what Nine and producer, former host and possible future part-time host Eddie McGuire have in store for the network's former ratings titan. Personally, the more extreme the change the better: replace waxy long-time pantomime provocateur Sam Newman with a confetti cannon loaded with poisonous spiders? Absolutely. Will anything make a difference? The AFL Footy Show has struggled for years, long before the brief but disastrous Craig Hutchison era, and any fixes made now are sitting on top of nothing but prior renovations. The foundations, in terms of people involved, society's attitudes, and the game's focus, has changed. A complete reboot will be welcome.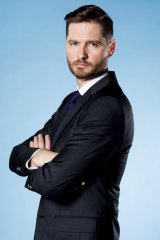 The Front Bar
Seven, 9pm
Would Seven's comedic AFL panel show be so loved if it wasn't such a clear antidote to the failings of The Footy Show? Certainly the simplicity and genial humour mustered by journalist Andy Maher and comics Mick Molloy and Sam Pang has become a breath of fresh air in the lead-up to every round. It's difficult to imagine that a formula that's been taking successful shape since starting online in 2015 will be radically revised this year, and with such a stark alternative in the timeslot why should they.
Most Viewed in Entertainment