Why Today's Karl Stefanovic embraces potentially being axed
It was the noted author Hunter S. Thompson who wrote that television was a business "uglier than most things".
It's a jarring observation, but one which speaks rather honestly about the dark heart of a commercial enterprise that depends so entirely on at least three of the seven deadly sins: greed, vanity and pride.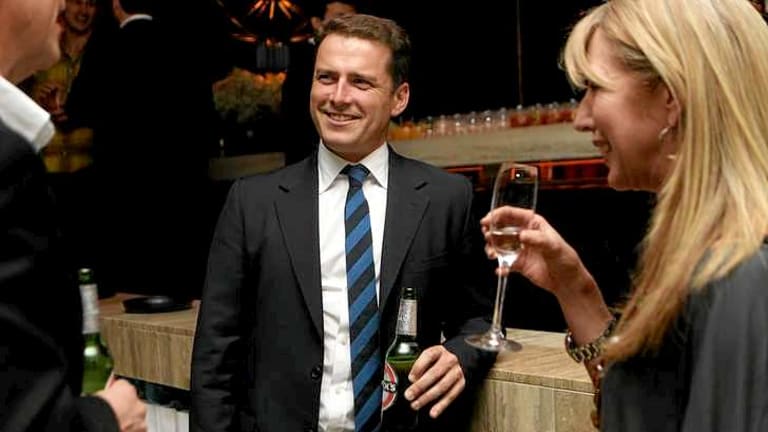 It is also one which contradicts what television marketers would like you to believe: that behind the glitz and glamour it's all one big happy family.
Those two worlds, and their contradictory views, have clashed beautifully in the last week.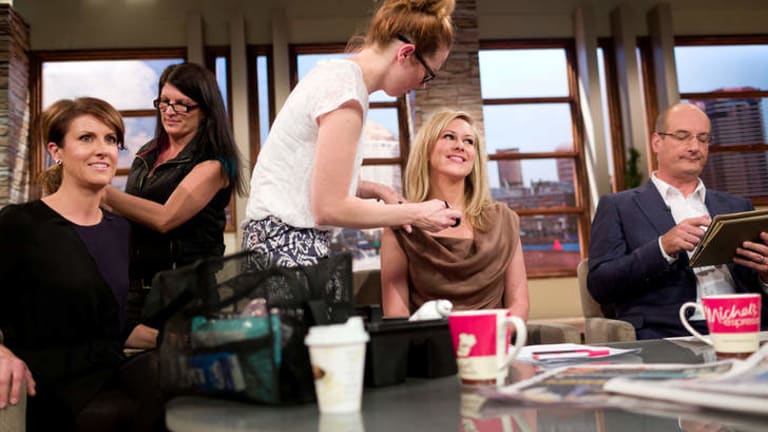 Firstly, as the happy Sunrise family were forced to grit their teeth and deny they were ever considered for the chop, following publication of an email from the show's former executive producer Adam Boland, who was at the time a consultant to Seven, in which he proposed replacing the two presenters and newsreader on Sunrise.
And then as their rival, Today host Karl Stefanovic, went on radio to confirm that no less than three of his colleagues had been offered his job during his tenure.
Surprised? You shouldn't be. It's television.
In truth, Sunrise's former executive producer Adam Boland would not have been doing his job if, at every turn, he was not considering alternatives, lest the happy Sunrise family he had assembled passed their use-by date and started to creak with age.
His first loyalty is not to them, it is to his employer, and the promise that he will deliver them an enduring hit.
Instead, setting aside the slightly ungracious tone - it was, after all, Boland's tendency to take risks on untested talent that got them all their gigs in the first place - the collective response from Sunrise was to squawk dismissively like chooks who have discovered the fox pen is unlocked.
"It's such a big steaming pile of poo," exclaimed Sam Armytage. His plan was "rejected by those actually running the joint," declared David Koch.
And yet, in the indelicate world of television, where reputations can rise and fall on a single headline, the difference between a "steaming pile of poo" and a "new look Sunrise team" would have hinged on whether Seven's then current affairs boss Peter Meakin agreed or disagreed with Boland's suggestion.
I know that upstairs is actively planning to get rid of me, and I like it, I embrace it, I don't care
Fortunately for them, he disagreed. But on a different day, in a different mood, or facing a slightly different ratings climate, he might have answered in the affirmative. A pile of poo indeed.
The same could be said for the Nine Network's management, who would not be delivering value for their stakeholders if they were not examining the on-air performance of their entire talent stable in minute detail, regularly, and willing to do whatever it takes - or sack and replace whoever they need to - to win.
It was that attitude that saw Jessica Rowe wrenched from the Today line-up several years ago. Make no mistake it was appallingly handled at the time, but it was a brutal and vivid demonstration of the business of television and the very small role that human decency has to play in it.
"I know that upstairs [that is, network management] is actively planning to get rid of me, and I like it, I embrace it, I don't care," Today show host Karl Stefanovic told Nova radio hosts Fitzy and Wippa.
"It's best to go, 'it's TV, eventually they will [get rid of me],' so I'm just gonna have a great time and sail on into the sunset."
It was refreshing to hear a similarly candid sentiment from former Sunrise co-host Mel Doyle, one of the three presenters the Boland email suggested he wanted to change.
"It was one view. It was [Adam Boland's]," she said to Kyle Sandilands and Jackie Henderson on Kiss FM.
"Television, radio, newspaper executives the world over are probably discussing staff, columnists, et cetera, all the time," she continued. "I figure that's the nature of the job. It's television. If they didn't have that conversation then you would probably wonder."
The inescapable truth of television is that above the head of every high-profile, part-of-the-furniture personality is a ticking clock counting down the commercial breaks until they are wheeled out and replaced with someone. Younger, fresher, noisier, sillier ... the specifics are immaterial. The template changes as often as the weather.
If that were not true, then Steve Liebmann and Sue Kellaway would still be hosting Today, and Ten would be airing Good Morning Australia with Gordon Elliott and Kerri-Anne Kennerley. (Side note: Seven would be airing cartoons. A wry observer might say they still are.)
But honesty is not a natural trait in the television world, largely because television programs which are genuinely innovative are few and far between. The remainder must be dressed up and sold as a job lot to the audience in the hope that they don't realise there's something much more interesting happening on the internet. Or on pay TV.
It was in the critically acclaimed Frontline - fortunately one of the former - that TV network head of publicity Jan (Genevieve Mooy) summed it up with devastating eloquence.
"This is television darling, everyone hates everybody else, that's why we spend so much time promoting how well we all get on," she said to an on-air personality who was complaining about shooting the network promo. "One big family, darling!"
It would be nice to believe that everyone sacked or replaced, everyone who left to develop their own series of "docos", or everyone who left to work on prime time "special projects" actually longed to be warehoused, sidelined or sacked, but a more likely truth is they all fall prey to television's most savage characteristic: natural selection, with a side serve of audience analytics.
It also confirms what Hunter S. Thompson told us in that famous saying, hijacked by several industries, most often music, but intended originally for television when he first penned it in 1985: that it is perceived to be a "cruel and shallow money trench ... where thieves and pimps run free and good men die like dogs, for no good reason".
"Which is more or less true," Thompson concluded. "For the most part, they are dirty little animals with huge brains and no pulse."

Michael Idato is a Senior Writer based in Los Angeles for The Sydney Morning Herald.
Most Viewed in Entertainment
Morning & Afternoon Newsletter
Delivered Mon–Fri.