Welcome to Hollyweird
Kerry Cue gets creative with a few movie ideas of her own for 2013
This is a summer piece with a twist. Rather than review the holiday film schlock, I'm going to describe three films I'd like to see. They're of the Hollywood blockbuster ilk, with an ethical dilemma at the core raising questions such as, ''is it ethical to force males or females to take hormones for the survival of the species?'', ''if the Pope gained office by corruption, is he still infallible?'' and ''is it morally acceptable to kill to stop others killing?'' Here are the film plots:
Darwin's Dead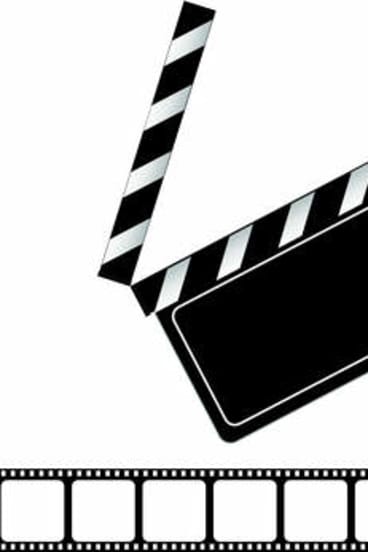 In this action thriller, the latest N1H17 virus has a strange impact on humanity. It reboots junk DNA in the human foetus. Women start giving birth to stocky, thick-browed hairy babies, then to long-limbed ape-like creatures. Finally a woman gives birth to an Axolotl-like air-breathing fish. Panic erupts.
Our heroine, Jodi Claim, a research scientist, works around the clock to develop a N1H17 vaccine. Her boyfriend, Deano ''Fuzman'' Fusillo, is a cop keeping the peace in a local hospital overrun by women demanding abortions. Meanwhile, Jodi discovers the virus acts on human sperm. The government advises couples to refrain from sex, pending further research.
Angry male-action groups ranging from skinheads to the ''Devoted Dads'' claim Jodi is a feminist Nazi trying to rid the world of men. Jodi is kidnapped by an armed activist group called the Y-chroms before she perfects her vaccine.
Meanwhile, an armed militant group of feminists takes over Jersey in the Channel Islands and expels all men. They call themselves the X-clones and claim they don't need men to breed, besides, men contaminate the species. War breaks out between the Y-chroms and the X-clones. The Jersey-based X-clones use the old Nazi-built fortresses to defend their women-only island. The Y-chroms attack using jet skis and handguns. Casualties mount. The battle rages as more men and women join the respective groups.
Politicians vacillate. It's up to Fuzman to save Jodi. He finds her gagged and bound in a council flat. After some fighting, he rescues her. Finally, Jodi reveals the nature of her studies. The antivirus treatment for men is piggy-backed onto female hormones and takes months. Fuzman is left looking at the first vaccine dose. Will he take it? Fade to credits.
Holy Orders
In this latest 007 film, as John XXIX is elected pope in the Vatican, masked groups burst in and gun down known Mafioso families. One family reigns supreme, the Antonionis. Pope John XXIX is Pedro Antonioni, the younger brother of the Antonioni patriarch.
Bond is sent to Rome to prevent Antonioni senior taking control of the Vatican and other European banks. He links up with a journalist, Angel Pasonlini, who is investigating the cardinal's finances. It's not just Mafioso families but entire villages that suffer extortion threats from the Antonionis. Now Angel's life is in danger. There is a Bond film chase around Rome with Angel and 007 on a red Vespa. They drive it through the Vatican. They have to see the Pope. Bond dons the cardinal's robes. Angel dresses as a cleaner. A cat-and-mouse chase continues inside the Vatican. The Pope admits his brother controls him, the media and the police. Angel disappears and turns up drowned in the St Peter's Square fountain.
When the Pope and his brother greet the crowd on the Vatican balcony, 007 turns sniper and takes out Antonioni senior. The Pope inherits his brother's money. He declares himself gay, funds healthcare in poor districts, introduces marriage for priests, allows gay marriage and removes the stigma attached to contraception. Bond gets a papal award. He's last seen in a bar getting drunk. ''Shame on you Saint 007'' M says, smiling.
Target 200
When NRA president Gig McNugent claims, following yet another school massacre, that ''it takes a good guy with a gun to stop a bad guy with a gun'' an anti-gun vigilante network forms in Chicago, run by an IRA-trained terrorist named Tip Grange.
The NRA first hears of the group when seven council members are simultaneously kidnapped and shot, execution-style, with semi-automatic AK-47s. The weapon is left upright on each body with the words ''Ban this'' written on the gun stock. A press release claims 200 NRA members will be killed if the AK-47 is not banned. The NRA responds to the attack by surrounding its president with armed guards, but McNugent's bodyguards are stalked and executed one by one. NRA membership plummets.
The FBI and CIA have no intel on the group dubbed the AGA (the Anti-Gun Army). The police track down every gun and every AK-47 owner. They keep running into fake IDs. Then a breakthrough: CCTV footage shows a man in a hoodie picking up an AK-47 from a postal box. They can see his face in the window reflection. He is identified as Tip Grange. This is another fake ID. His real name, we now discover, is Tom O'Shea. He is a special operations cop assigned to protect McNugent. He confronts McNugent in the toilet.
So who is ''the guy with a gun?'' We hear a shot. The NRA mourns the loss of their president but refuses to change their policy. We see O'Shea loading guns into a hidden hire car. Another NRA member is shot, this time with semi-automatic MAC-10. It's dubbed a copy-cat murder. Last scene, we see O'Shea driving out of town listening to the news report. He smiles. The end.
* All names and characters are fictional and not based on any character - alive or dead.
Most Viewed in Entertainment
Morning & Afternoon Newsletter
Delivered Mon–Fri.