China seeks to cap fossil-fuel emissions, envoy says
China is working on how to cap its greenhouse gas for the first time, an effort that would spur the worldwide effort hold back climate change.
The world's biggest producer of fossil fuel emissions has been studying for more than a year how and when it might be able to make its pollution levels peak and hopes to act as soon as possible, said Xie Zhenhua, China's lead envoy to the United Nations global warming talks.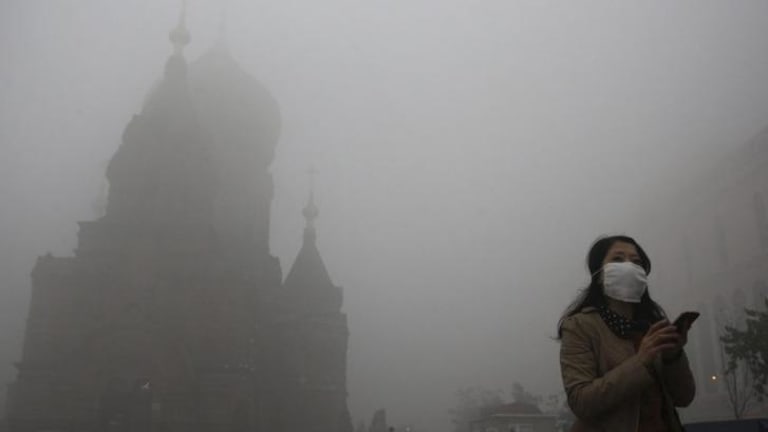 "China will behave in a very responsible way for Chinese people and the world and we will try our utmost to peak as early as possible," Xie said in an interview at the talks in Bonn with Bloomberg and other news organisations. "We are working very hard and trying to find a balanced equilibrium between environmental protection and economic development."
The comments are the clearest indication yet of China's willingness to join a global agreement that would for the first time limit emissions in all nations, both rich and poor alike. China along with other countries classed as developing economies were exempted from restrictions under the 1997 Kyoto Protocol, the only pact of its kind curbing the pollution blamed for causing global warming.
Xie's remarks are the first response China has made to President Barack Obama's decision on June 2 to restrict emissions from existing power plants in the US Those measures call for a 30 per cent cut in carbon emissions from existing power plants by 2030 and would reduce the role of coal in generating electricity.
Growing pollution
China's emissions will continue to grow in the next few years, Xie said, noting that experts and scientists convened by the government "differ quite a lot" in their guidance about how quickly the government can act.
"There are still quite a lot of difficulties to overcome but we are determined to do our best," Xie said through an interpreter. "You have to realise that China is in the process of realising a modernisation. The total amount of CO2 emissions will be increasing in the future."
China's participation in the UN plan is essential to draw in support from the US, which refused to ratify the Kyoto pact because only the richer countries were required to make commitments. China and the US account for more than two-fifths of greenhouse gas emissions, and the actions they take will influence how much ambition other countries show.
The talks in Bonn are intended to pave the way toward a global agreement on climate change. Envoys who are mostly energy and environment ministers meet again in December in Peru and intend to seal the deal in Paris in 2015.
"Everything revolves around China and the United States," Yvo de Boer, who stewarded the talks until 2010 as executive secretary of the UN Framework Convention on Climate Change, said last week in an interview. "Much of what is agreed in Paris will flow from a US-Sino willingness to engage, willingness to show ambition and to lead the way."
The intention is to keep the temperature rise since the industrial revolution to 2 degrees Celsius (3.6 degrees Fahrenheit). The UN projects the planet will warm by at least 3.7 degrees this century without more action to rein in runaway emissions, a quicker rate of change than the planet experienced at the end of the last ice age more than 10,000 years ago.
Island nations concerned that they'll be swamped by rising sea levels caused by melting glaciers and ice caps are anxious for quicker action from both China and the US
Island view
"We are happy that they want to cap their emissions level, but presently where the world is as it relates to global warming, we need more than just a capping of your present levels of emissions," Roland Bhola, a minister from Grenada, said today in interview in Bonn. "We actually need a reduction and we need it quickly."
China overtook the US in 2006 to become the world's biggest producer of greenhouse gases. Even so, it's been cutting the so-called emissions intensity of its economy. That's a measure of carbon dioxide emissions per dollar of economic output.
Between 2005 and the end of last year, China reduced its emissions intensity by more than 28 per cent, Xie said. That compares with its target to cut emissions intensity by 40 per cent to 45 per cent from 2005 levels in 2020.
Xie said that US Special Envoy for Climate Change Todd Stern called him personally on June 2 to tell him about the new power plant standards Obama is proposing.
"China and the US are in different development phases," Xie said. "One is the biggest developed country, and one is the biggest developing country. We have different historic responsibilities and different development levels. We have different capacity for addressing climate change. One thing in common is we are both working very hard to address climate change."
Most Viewed in Environment
Morning & Afternoon Newsletter
Delivered Mon–Fri.