Green groups hold their bottle on deposit scheme
You could soon get 10c a pop for every aluminium can and plastic or glass bottle you recycle - if state and national environmental groups get their way.
A national container deposits campaign rallied outside Parliament House yesterday to drum up support for a 10c refund to be introduced nationwide for empty bottles returned for recycling.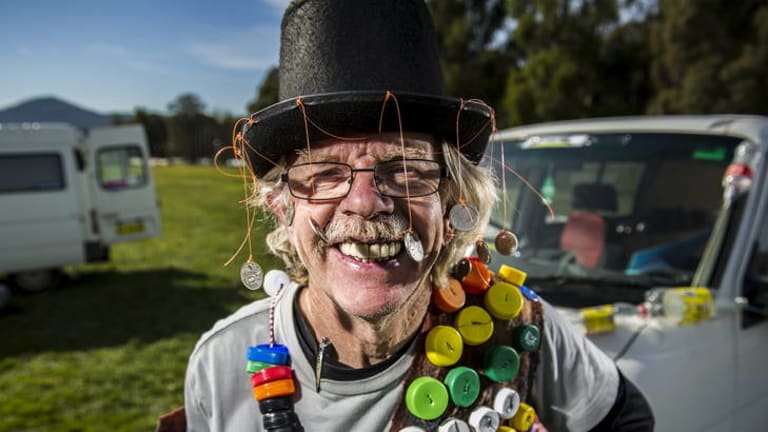 The Boomerang Alliance, an environmental organisation that organised the rally, said about 13 billion recyclable bottles are used in Australia each year - and only five billion are actually recycled, with the remaining eight billion going to litter or landfill.
The organisation's national convenor, Jeff Angel, said the aim of the campaign was to help reduce Australia's waste. ''[Our goal is] a national container deposit system which will massively reduce the eight billion landfilled or littered containers every year,'' he said.
Clean Up Australia's executive chairman Ian Kiernan noted the success of the container deposit legislation in South Australia, where it has been in place since 1977.
''We know that [the scheme] works - recovery rates in South Australia are close to 87 per cent,'' he said.
''And we know that 49 per cent of everything collected on Clean Up Australia Day were beverage containers - we could knock that right over if we were able to have deposit legislation.''
The Northern Territory introduced a similar scheme this year - and the national campaign hopes for all the states to follow.
''Really what we want is for it to be a federal legislation,'' Mr Kiernan said. ''That way it'll be uniform - because it will vary state by state otherwise, which could be very destructive.''
A town that has an alternative method to dealing with litter is Bundanoon, in NSW, where a ban on bottled water has been in effect since September 2009.
The brainchild of the Bundy on Tap campaign, Huw Kingston, said the initiative was ''going very strong'', with the ban having a positive effect on littering.
''There's been a fair bit less waste around,'' he said. ''Whenever there's a big event in town, there's been a very, very noticeable reduction in litter.'' But Mr Kingston doesn't see the bottled water ban as a finite solution for the country's litter problem, and supports the push for a national container deposits legislation. ''Any move to remove the amount of bottled water is a good move,'' he said.
State and federal environment ministers are set to discuss a national container deposit system at a Council of Australian Governments meeting in August.