Melbourne water use surges
THE shackles are well and truly off Melbourne's water use with the city recording usage for the third week in a row well above any level reached last summer.
Water use for the past week averaged at 234 litres per per person per day, last week was 225 and the week before that 238 litres – all well above the now scrapped target of 155 litres per person, per day and above the top figure of 200 litres a day recorded last summer.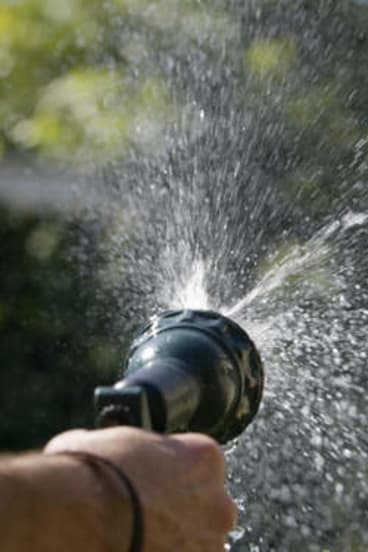 Water restrictions were eased on the first day of summer, allowing residents to use sprinklers on any day of the week between 6pm and 10am.
The changes follow an easing of restrictions in late 2011 to allow watering of gardens and lawns using a hose fitted with a trigger nozzle at any time on any day and allowing car washing at home with a hose using a trigger nozzle or a high pressure hose.
People are also allowed to wash paved areas "for health and safety reasons or to remove stains once a season, using either a hose fitted with a trigger nozzle or a high pressure cleaning device".
Melbourne's storages fell 11 billion litres in the last week with zero rainfall in the major catchments.
Even with the lack of rain and higher water use, a good 2012 for rain means Melbourne's water storages are still at 78.7 per cent, well above the 65.6 per cent at this time last year.

Jason Dowling has been a reporter at The Age for more than a decade. After breaking a significant number of stories for The Sunday Age as state political reporter, Jason was appointed City Editor for The Age. Jason has rotated through various areas of the paper including sport, business and general reporting.
Most Viewed in Environment
Morning & Afternoon Newsletter
Delivered Mon–Fri.