Christmas Eve storm damages Canberra homes
A tree crashed through the roof of a Florey home and four Oxley houses were evacuated on Christmas Eve because of gas leaks believed to have been caused by lightning strikes.
The ACT Emergency Services Agency said the ACT State Emergency Service recieved 30 calls for help because of the storm, although the bureau of meteorology has cancelled its severe thunderstorm warning.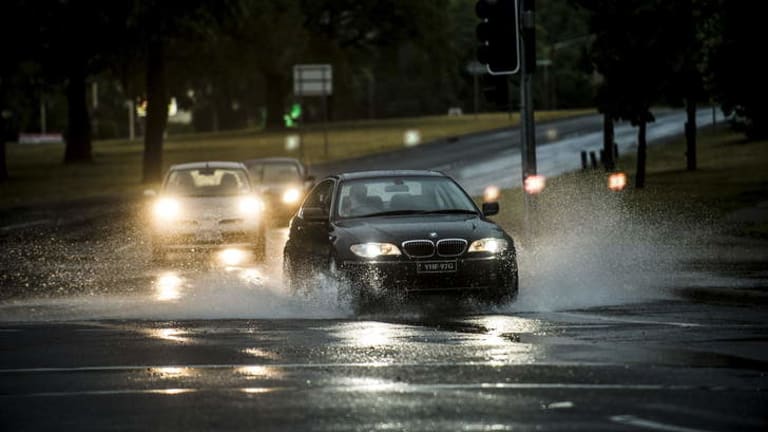 "A fallen tree has caused damage to several houses in Summerville Crescent at Florey with part of it crashing through the roof of one home and into the lounge room," it said in a statement.
ACT Fire & Rescue also evacuated four homes in Oxley as a precaution because of two gas leaks.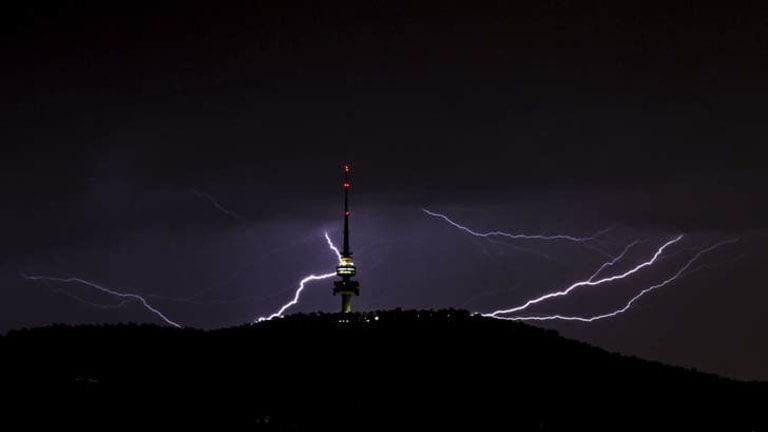 "The leaks are located close to each other on Newman Morris Circuit and are believed to have started after lightning struck a light pole," the agency said in a statement.
"Firefighters have a 50- to 100-metre exclusion zone around the leaks and are waiting for contractors to arrive to cut off the gas supply and carry out repairs."
Canberra's unsettled weather is tipped to continue into Christmas Day. The weather bureau warns that showers over the city cannot be ruled out for the holiday.
Meantime, areas of the South Coast may see a Christmas Day thunderstorm amid breezy conditions.
The Bureau of Meteorology said Christmas Eve in the capital could see a repeat of Sunday night's stormy conditions with scattered showers and thunderstorms predicted for the city.
Christmas Day could see stormy activity early with the threat of showers persisting into the late afternoon.
Canberrans heading to the coast on Boxing Day can expect cool conditions there too. A top of just 20 degrees has been predicted for Batemans Bay on Wednesday.
Isolated showers have been forecast for the south coast during the morning, with south to south/east winds up to 20 km/h, turning east to northeasterly during the afternoon.
Thursday at the Bay will be mostly sunny with a top of 23 degrees.
Conditions on the coast will remain cool until at least Saturday, with maximum temperatures in the low twenties.
Most Viewed in Environment
Morning & Afternoon Newsletter
Delivered Mon–Fri.