First falls of the season for Perisher and Thredbo
A light dusting of snow fell on the ski slopes on Saturday, days before possible frost and subzero temperatures are forecast to grip the territory.
Thredbo and Perisher both reported signs of snow on Saturday, with 2-5cm falling across elevated areas of the Snowy Mountains and Central Tablelands.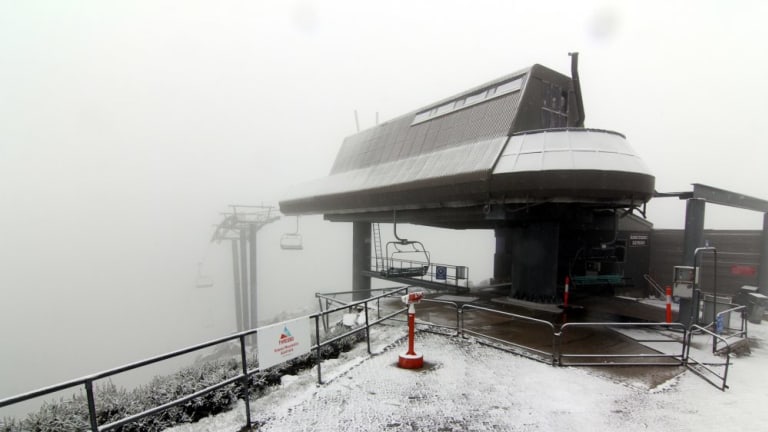 The falls were far from substantial, but were enough to whet the appetite of the slopes' village-dwellers waiting for winter to begin in earnest.
Thredbo communications manager Susie Diver said it was still too early to tell how the 2014 season was shaping up.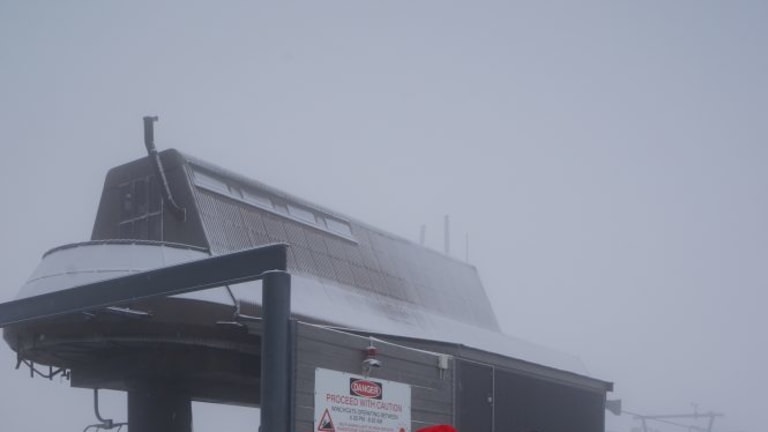 But she said the already low temperatures were a good sign before the anticipated dumps in mid to late-May and June.
Perisher chief executive officer Peter Brulisauer said the first fall of the season was always exciting, particularly as the resort prepares to open a new $4million chairlift at Guthega this season.
"Construction of the new chairlift is on schedule and it looked perfectly at home with a blanket of white on it this morning with the spectacular main range in the background," Mr Brulisauer said.
"With Perisher scheduled to open on the June long weekend, we will take advantage of this early cold snap and start snowmaking this week."
Higher parts of the Central Tablelands, including Orange, were also coated with light dustings of snow on Saturday.
The snow was brought by an unusually early cold front that crept across south-eastern Australia over the weekend.
Weatherzone meteorologists said such a front had not been seen this early for at least five years.
In Canberra, the temperatures struggled to a chilly nine degrees at 1pm on Saturday.
Clearing skies, lingering moisture, and cold nights may combine to coat the city in frost next week.
Wind chill gave an impression the temperature was a few degrees colder than the 11.5 degree low and 15.7 degree high experienced in Sydney.
Warmer weather is expected on Sunday with Weatherzone predicting a high of 19 degrees for the Sydney area. But again wind chill could make it feel a few degrees cooler.
Most Viewed in Environment
Morning & Afternoon Newsletter
Delivered Mon–Fri.