Samoa cyclone death toll rising
A cyclone which has killed at least four people in Samoa is intensifying as it heads towards Fiji.
About eight people are also missing in Samoa where tropical Cyclone Evan ripped through the country, damaging houses, knocking down power poles and trees, and causing flooding.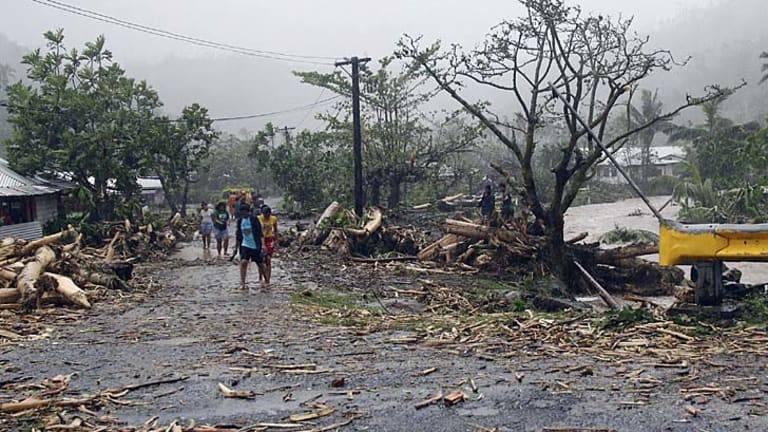 The cyclone is expected to pass just north of Fiji on Sunday with winds gusting up to 230km/h, the Fiji Meteorological Service says.
It is intensifying and may increase from a category four to a category five cyclone sometime between Saturday and Monday afternoon.
Despite the path of the cyclone shifting north, damaging waves are expected to batter the Fiji coastline, the service says.
People in Fiji need to heed warnings and act responsibly to avoid unnecessary loss of life or property, it says.
A state of disaster was declared in Samoa, where 200,000 people live, after Evan swept in from the Pacific and hit the capital Apia on the main island Upolu on Thursday.
At least two children are among the dead.
There are nation-wide power outages and it is expected to take two months to restore power to some areas.
A water treatment plant has also been destroyed.
Up to 3000 people were being housed in emergency shelters due to flooding on Saturday.
The New Zealand government has provided $50,000 aid to Samoa and a P3 Orion aeroplane to survey the area.
New Zealand High Commissioner to Samoa, Nick Hurley, told AAP that Cyclone Evan was the worst to hit Samoa since the 1990s.
Residents in Tonga are being warned of flooding and damaging gale force winds as the cyclone passes on Saturday and Sunday.