Wild weather diverts planes to Canberra Airport
A United Airlines 747 was forced to land at Canberra Airport, as high winds and rainfall lashed the ACT and eastern NSW on Monday.
There were several car accidents in the wet weather across the territory, disrupting traffic.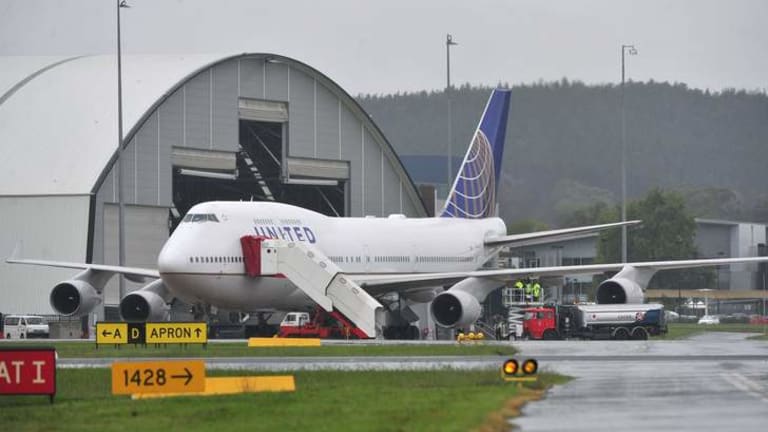 At least 10 millimetres fell across Canberra on Monday, with wind speeds reaching up to 30km/hr.
The Bureau of Meteorology said there was a 70 per cent probability of more rainfall on Tuesday.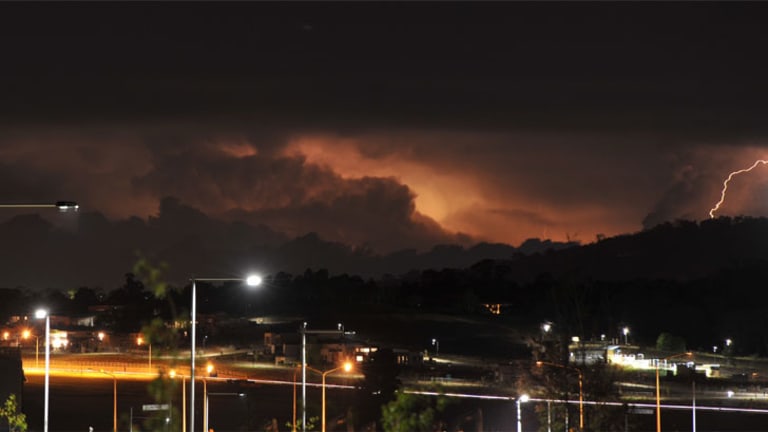 Weatherzone meteorologist Ben McBurney said there was even a possibility of one or two thunderstorms. ''There is a decent chance of hearing a rumble or two above Canberra on Tuesday afternoon,'' he said.
But he said Canberra was unlikely to receive the heavy rainfall recorded on the coast. Sydney bore the brunt of the storm as one man drowned, two were struck by lightning and at least six people were trapped in their cars on flooded streets.
Canberra Airport chairman Stephen Byron said two aircraft were diverted from Sydney to Canberra on Monday afternoon because of the poor conditions in Sydney. One was a 747, a type that does not make many visits to the nation's capital.
Canberra's wet weather caused delays to the Sheffield Shield final, being played at Manuka Oval.
The rain caused problems for many ACT motorists, and traffic on Parkes Way was severely affected by the crashes throughout Monday afternoon.
In one incident, a car knocked over a light pole, which blocked two lanes of traffic. There were no serious injuries reported.
Later on Monday night, a large tree branch fell on a granny flat in O'Connor, damaging the roof. The female occupant was uninjured.
Mr McBurney said some parts of Sydney received almost 100 millimetres of rain in an hour at lunch-time on Monday.
Police believed the 44-year-old man who died might have been trying to clear a drain at Lucas Heights Waste Management when he was sucked in by a torrent of water at 3pm.
Mr McBurney said the ACT was experiencing a fairly complex weather pattern.
''From Wednesday onwards, Canberra is likely to have heavy cloud cover that will reduce the possibility of thunderstorms,'' he said.
''We could see as much as 10 millimetres of rain on Thursday and Friday night while on other days we'll be looking at about 5 millimetres.''
A low-pressure trough was moving across inland Queensland and NSW.
''This is the source of showers and potential thunderstorms in the Canberra region,'' he said.
Most Viewed in Environment
Morning & Afternoon Newsletter
Delivered Mon–Fri.