Border authorities on alert over Ebola virus
Australian authorities have placed border protection on alert to monitor arriving international passengers for signs of the deadly Ebola virus.
Aeroplane passengers who exhibit Ebola symptoms on their way to Australia will be rushed into quarantine as soon as they land, under the federal government's safeguards aimed at containing the disease if it enters the country.
Head of the US Centres for Disease Control and Prevention said spread of Ebola to the US would happen due to global air travel but said any outbreak would unlikely be large.
One man with dual US-Liberian citizenship has died from Ebola after becoming sick on a plane from Monrovia to Lagos.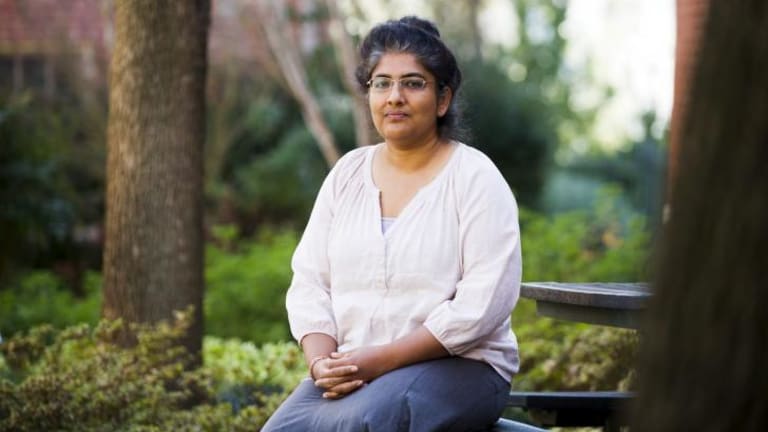 Passengers who land at Sydney Airport will be rushed to Westmead Hospital, which has been designated the viral haemorrhagic fever hospital for NSW. Paediatric patients will be sent to the Children's Hospital at Westmead.
A person can only transmit the virus if they are showing symptoms, health authorities have said, and any physical contact with a person prior to that time is safe.

Canberra epidemiologist Kamalini Lokuge, who recently returned from Guinea in West Africa where she was responding to the Ebola outbreak with Medecins Sans Frontieres (Doctors Without Borders), said the best way to keep Australia safe was to help control the outbreak in Africa.
"The response needs to be stepped up," she said. "Containing it is resource-intensive because there needs to be treatment centres, people who go into communities to reach out and educate families with sick people, people to arrange safe burials and people to monitor those who have had contact with an infected person for the 21-day incubation period."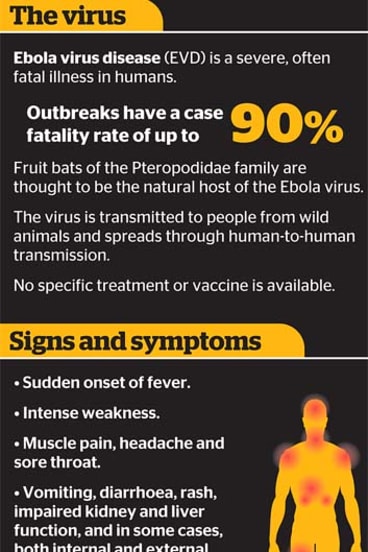 However, Dr Lokuge said alarm over Ebola-infected doctors being sent home for treatment was unwarranted.
"In a place like the US there is no risk as far as unstoppable spread for a disease like this,'' she said.
The strict hygiene regulations in developed nations such as Australia and the US would be able to quickly stop the spread of the Ebola virus, Dr Lokuge said.
"It's not a particularly contagious disease in the way it is transmitted,'' she said. "It is transmitted when there are very sick people and someone cares for them and comes into contact with their body fluids or comes into contact with the body of someone who has died with no protection in place.
"You get it when there's nursing at home and there's no protection, or when a body is not buried safely.
"It is not like the flu where someone who may not look sick passes it on to someone on the bus. We see it in family members of people who have been infected or people who have gone to funerals and touched the body.''
Dr Lokuge said international aid workers were at risk when they were too tired to do their duties safely.
"You have to make sure your staff have time to rest,'' she said.
"Once people are overstretched and are being asked to do things when they are tired, that's when you get the risk of people not being able to keep up with what's needed.''
"Everyone knows it's killed health staff – why has that happened? It's because there's no resources and personnel to implement safety protocols, and that needs to be fixed.
"The thing I find hardest is health staff who get infected, because it's preventable.''
Two Australian workers for Medecins Sans Frontieres are currently in Ebola hot spots, one in Liberia and the other in Sierra Leone.
The organisation said it had extensive experience dealing with Ebola outbreaks and enforced standard protocols to protect its staff in the field.
"Medecins Sans Frontieres volunteers coming back from affected countries will be closely monitored during the virus' three-week incubation period," it said.
"If an Australian volunteer becomes infected in the field, Medecins Sans Frontieres will consider the options available to provide the best possible care, which does not currently include repatriation to Australia."

Julieanne Strachan is a reporter for The Sunday Canberra Times.
Morning & Afternoon Newsletter
Delivered Mon–Fri.