Budget drills deep to shorten dental queues
An injection of more than $500 million into the dental system to provide treatment for 400,000 people on the waiting list will be one of the main measures in Tuesday's budget.
And Prime Minister Julia Gillard will announce today that parents will receive up to $820 for every child at high school and $410 for each child in primary school to help with education costs under a new means-tested bonus in the budget.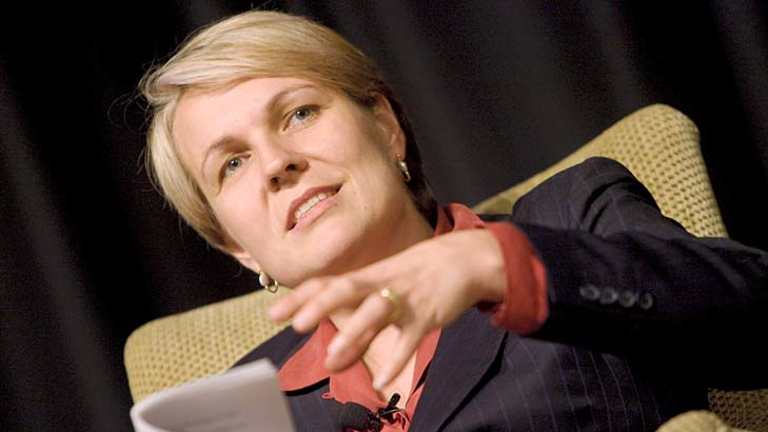 Ms Gillard has decided to axe the education tax rebate and replace it with direct cash payments, after more than 600,000 eligible families failed to claim $400 million in rebates in 2010/11.
In line with many of the government's other budget plans, $290 million has been offset from other health programs for the dental scheme, leaving $225 million as new money to be spent over the next four years.
This shows the lengths to which the government has gone to fund initiatives while taking the budget from a $40 billion deficit to a $1.5 billion surplus.
The Minister for Health, Tanya Plibersek, said the package delivered hope to those ''who have waited too long on public dental lists. It will lay the foundation for a new way of providing dental services that will ensure those most in need will get care when and where they need it.''
The core of the announcement is $345.9 million for dental services for the 400,000 people - most of them concession card holders - who are waiting for care in the public system.
The announcement will also address the shortfall of dental healthcare professionals, including:
$77.7 million for relocation and infrastructure grants for up to 300 dentists who set up practices in rural and remote areas;
$10.5 million for oral health promotion; and
$450,000 for non-government organisations to co-ordinate additional pro-bono work by dentists for disadvantaged people.
The Greens, who made better dental care one of their conditions of support for the Gillard government in 2010, have agreed to the deal.
Greens senator Richard Di Natale said the package was ''the most significant investment in public dental health in decades'' that would ''go a long way to reducing the huge waiting lists in the public system''.
The government will now push ahead with closing the chronic disease dental scheme and will replace it with a new national scheme with stricter guidelines for who is eligible and what kinds of dental care they can receive.
The scheme was introduced by the Howard government as a way of offering public dental care to low-income earners.
Analysis of the scheme showed it was largely successful in providing help to people who most needed it but there were problems. Critics argued people who needed basic care such as fillings were missing out to people who needed more expensive work such as crowns and bridges.
How the new scheme operates will be worked out in the next few months but additional funding will not be injected into dental care until the 2013/14 budget.
Stephanie Peatling is a senior writer for The Sydney Morning Herald and The Age, based at Parliament House