Study shows bacteria prefer textured breast implants over smooth
Women with the most common type of breast implants have an increased risk of developing bacterial infections that could lead to rupturing and additional surgery, a new study has found.
Australian researchers have discovered that newer implants with a ''textured'' surface - frequently used by surgeons - are about 70 times more likely to harbour bacteria than the alternative ''smooth'' implants.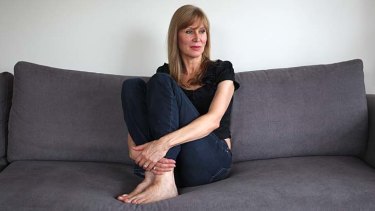 Experts warn that once infected, the growth of bacteria on textured silicone-gel implants is significantly more likely to cause hardening around the tissue, persistent discomfort and deformity.
''Patients need to know, if they have something artificial put in them, there's a serious risk of chronic infection,'' said Anand Deva, lead author and associate professor at Macquarie University's school of advanced medicine.
''Bacteria is impossible to remove and could have implications for the immune system.''
The study, which has been accepted for publication in the American journal Plastic and Reconstructive Surgery, examined implants in vitro and found that after 24 hours, textured implants showed 72 times the number of bacteria attached to the surface than their smooth counterparts.
About 10 years ago, nutrition consultant Yolinda Cramm, 57, from Brookvale in Sydney, had her smooth implants replaced with textured ones. A year later, they began to harden. After surgery, she was told significant levels of bacteria had attached to the implants.
''I was never given any warning about them … Education around the whole process is terrible,'' she said.
Professor Deva said that while textured implants were more popular and expensive because they provide a better ''grip'' to tissue, their benefit ''doesn't come without a catch''.
He said to avoid infection, women should visit their surgeon every year after their breast augmentation.
Lucy Carroll is a reporter covering health for The Sydney Morning Herald.