Mythology meets mortality in Belconnen Art Centre's first exhibition for 2013, Nearly Birds. A collaboration between sculptor Victoria Royds, poet Paul Hetherington and photographer Judith Crispin, this exhibition explores aspects of grace, the vulnerability and courage of human beings as they face the inevitability of old age and death. Each of these collaborative pieces evokes a mythological hero or heroine from literature, each of whom has his or her own approach to dignity and transcendence. The gallery is at 118 Emu Bank, Belconnen and the exhibition is open Tuesday to Sunday, 10am to 5pm until February 3. Exhibition tour with Judith Crispin is on January 26 at 1pm; meet the artists at 3pm on February 3.
A NIGHT IN FREE FORM
Australian pianist Alister Spence and Scottish saxophonist Raymond MacDonald will explore the sound world of free improvisation filtered through a love of jazz and pop/rock music with Shoeb Ahmad on guitar and electronics, and Louise Curham on super-8 projectors on January 22, 7.30pm, The Loft, upper room studio, Majura Medical Centre, Unit 2-3/151, Cowper Street, Dickson. Bookings: jazz.at.the.loft@gmail.com.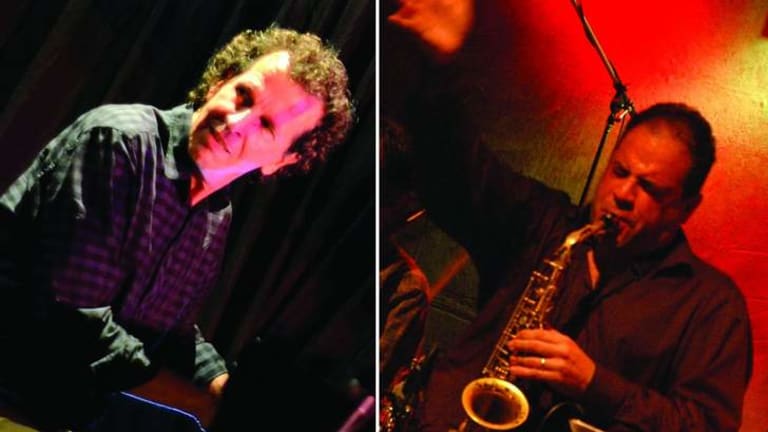 CZECH EXPOSITION
A free concert sponsored by the Embassy of the Czech Republic features pianist Pavel Kohout in a program including Beethoven's Moonlight Sonata and works by Bach and Debussy, as well as Czech composers Dvorak, Vorisek and Jezek. It's on Wednesday, January 23, 6.45pm for 7.30pm at Wesley Music Centre, 20 National Circuit, Forrest. Bookings are essential on 6290 1386 or canberra@embassy.mzv.cz.
SEARCHING FOR A SNAPSHOT
Canberra is about 95 kilometres from Goulburn. So what? you may ask. Well, Goulburn Regional Art Gallery is currently seeking expressions of interest from artists living within 120 kilometres of Goulburn, to showcase one large new work or several small works in the Goulburn Regional Art Gallery Foyer during 2013. Eligible artists - and if you live in Canberra, that includes you - are invited to submit a proposal for A Snapshot exhibition space in the foyer. The exhibition is open to all artists, working in any medium and will comprise of one work, exhibited in the GRAG foyer for a period of one month. The participating artist is required, as part of their exhibition, to provide a talk or demonstration to the public about their artist practice as part of an artist afternoon tea. For more information, see grag.com.au/site/proposal.php. Proposals may be submitted by email to artgallery@goulburn.nsw.gov.au or posted to Locked Bag 22, Goulburn 2580. They will be reviewed by the gallery staff and you will be notified if successful.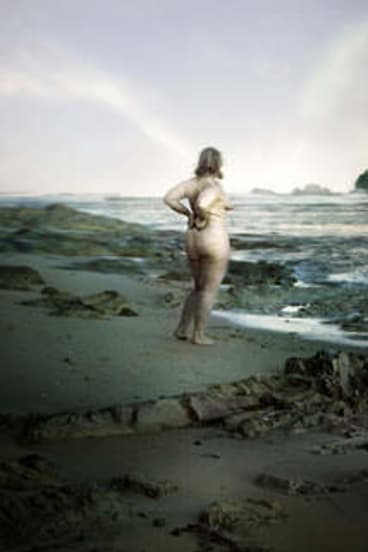 A LITTLE BIT OF EVERYTHING
The 28th annual Illawarra Folk Festival this Saturday and Sunday features folk, world, acoustic, Celtic, bluegrass and gypsy music, as well as poetry, dances, workshops, parades and sessions. There are more than 150 international, national and local acts with 600 performers. The festival's home is Bulli Showground, Wollongong nestled under the Illawarra escarpment and just a few minutes from Bulli Beach. The festival site is an all-weather venue with 12 covered stages and lots of on-site parking and camping. It's quite a long way to go but if you can't wait until the National Folk Festival and have some time to travel, you might like to check it out. See: illawarrafolkfestival.com.au.
SUBMISSIONS Capital Life submissions must be received by 9am Tuesday in the week of publication. We cannot guarantee inclusion. Please sent items of interest including JPEG photos to arts.editor@canberratimes.com.au.
Morning & Afternoon Newsletter
Delivered Mon–Fri.