It's always been said there's something in the water in Perth and now local girl Renae Ayris has been voted the fourth most beautiful woman in the universe.
The 22-year-old dancer was awarded third runner-up, behind Miss USA Olivia Culpo, who was crowned Miss Universe 2012, first runner-up Miss Philippines Janine Tugonon and second runner-up Miss Venezuela Irene Sofiá Esser Quintero.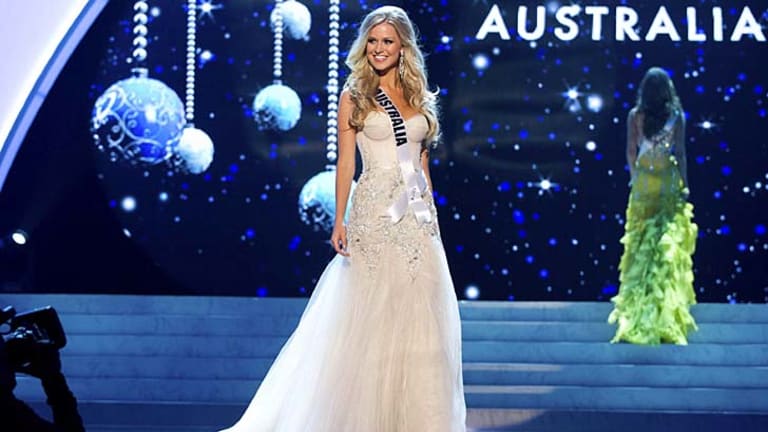 Messages of support are flooding in on Twitter as Ayris, glowing in her white floor-length gown, advanced through the glittering finale in Las Vegas.
During the ceremony Ayris danced onstage with fellow Aussie Timomatic, who performed onstage at the final.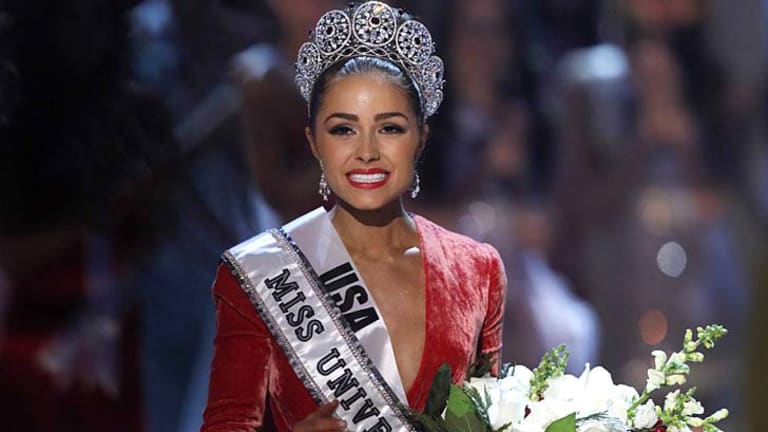 The Perth local was ranked the fifth favourite heading into the finale; South Africa's Melinda Bam was the one to beat at $3.50, followed by Miss Puerto Rico and Miss Venezuela on $7, Miss Ecuador on $8 and Ayris on $9.
As the 22-year-old dancer advanced through the ranks, former Miss Australia Jesinta Campbell tweeted "Thinking of you!! Smile and have fun".
Ayris joins a line of Aussies who have ranked in the top 10 in the Miss Universe pageants.
Jennifer Hawkins was crowned Miss Universe in 2004, Laura Dundovic made the top 10 in 2008, Rachael Finch was also third runner-up in 2009, Jesinta Campbell was second runner-up in 2010 and fellow Perth girl Sherri Lee Biggs made the top 10 in 2011.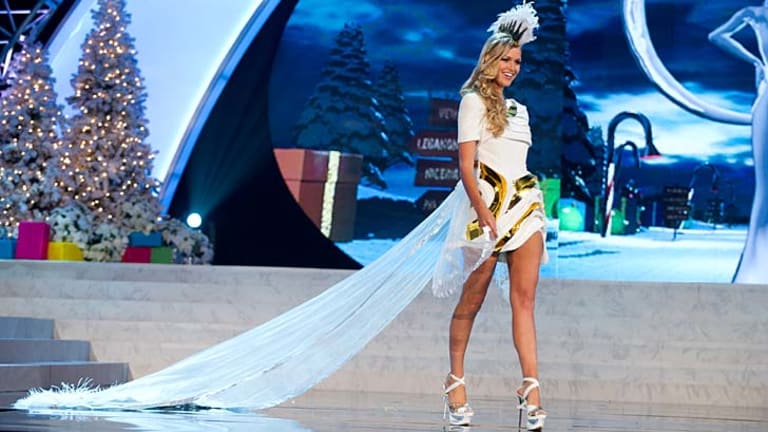 Ayris has spent the week in Las Vegas with her family and boyfriend Sam Doyle, while she competed in preliminaries, wearing Australian brand Kooey in both the swimwear finals and while taking part in a prank on hotel guests.
It's been a nerve-wracking week for Ayris; following her performance in her Opera House-inspired dress she tweeted "National costume show is over. Only the telecast left, eek!"
Ayris will continue on as Miss Universe Australia until next year's round of competitions find Miss Australia 2013.
Morning & Afternoon Newsletter
Delivered Mon–Fri.