Brides-to-be still prefer husband's name
Kate Winslet said recently that she would never dream of taking on her husband's surname.
Understandable when you consider the British actress married Richard Branson's nephew, whose name is Ned Rocknroll (Rocknroll changed his name from Smith in 2008).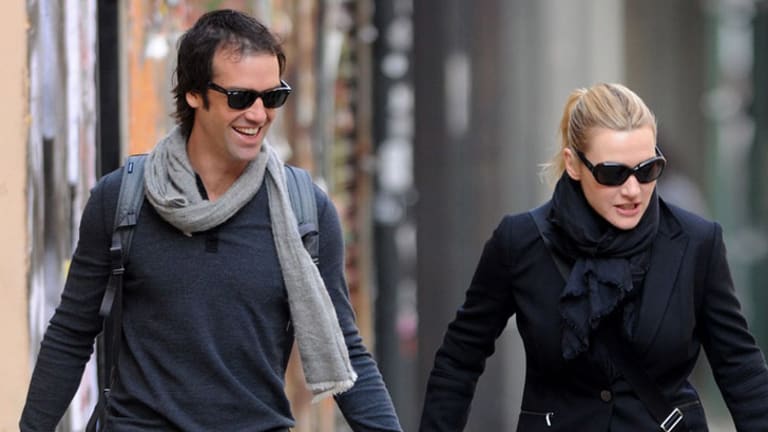 And it was also her third husband.
In this era of equal opportunity, and decades after the feminist movement, one might assume that Australia's brides-to-be would be following in the footsteps of women like Winslet and holding on to their maiden names.
But that's not the case, wedding experts says.
Even as divorce, remarriage, gay marriage and blended families become more commonplace, traditional attitudes towards adopting your husband's surname still persist.
"Most of my brides do take on their husband's name," says Robyn Caine, the chairperson of the Coalition of Celebrant Associations.
"There is a lowish percentage that keep their names."
Bride to Be editor Sarah Stevens says while many aspects of the wedding ceremony have evolved, the practice of giving up one's maiden name has remained.
The magazine's Cost of Love survey, released this year, found 82 per cent of brides plan to change their surname, while 11 per cent expect to keep their name, five per cent will hyphenate and the remainder were undecided. In the magazine's 2008 and 2010 surveys the percentages were the same.
"While other areas of weddings are evolving, such as people having less ceremonies in churches and brides aren't wearing the traditional veil, for some reason the changing of the name has stuck," says Stevens.
"The overwhelming reason they cite for the changing of their name is family and thinking forward to having children."
While taking your husband's name is the most obvious choice for brides-to-be, there are many other name options to consider.
You could make your maiden name your middle name and take on your husband's surname or keep your maiden name professionally but change your name legally. Perhaps the most unusual option is to get your husband to adopt your family name.
Jack Gillis of The White Stripes took on his wife Meg White's surname when they married and John Lennon took the last name of his wife, Yoko Ono. His legal name when he died was John Ono Lennon, and her's was Yoko Ono Lennon.
Jay-Z (born Shawn Carter) opted to hyphenate his name when he married Beyonce (whose surname is Knowles). Jay-Z is legally known as Shawn Knowles-Carter.
Or you could always opt for the "mesh".
Los Angeles mayor Antonio Villar married Corina Raigosa and they both changed their surname to Villaraigosa. Despite their divorce they have both kept their invented surname.
AAP
Morning & Afternoon Newsletter
Delivered Mon–Fri.