MOST of us go out of our way to keep our social missteps and vulnerabilities well away from public view. But within the fashion industry, airing such intimacies on social media sites has become part of a key marketing strategy to sell more clothing and magazines.
Just ask the editors at Shop Til You Drop magazine, who recently posted a photo on Instagram of themselves committing a classic faux pas (wearing the identical dress to work on the same day). Or burlesque dancer and clothing designer Dita Von Teese, who confessed on Twitter that a planned concert in Germany had been cancelled after the promoter pulled out.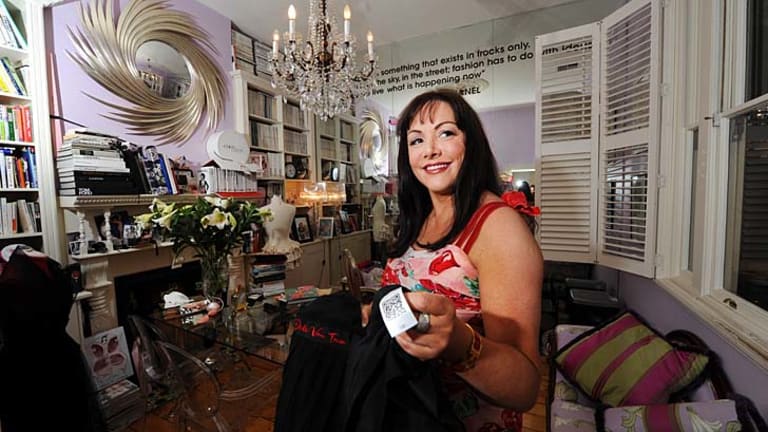 Far from being admissions that are likely to erode the brands' reputations, they enhance it by connecting with their loyal customers in an authentic way.
''What we do find is that people that buy into a brand are very interested in the people behind that brand,'' says Marie-Claude Mallat, the director of the MCMPR fashion agency. She says that it is ''imperative'' for all fashion brands to participate on social media.
Graeme Lewsey, the chief executive of the L'Oreal Melbourne Fashion Festival agrees.
''It's at your peril to ignore this [social media], because consumers are moving at a very fast pace, as is technology,'' he says.
Lewsey says a main focus of next year's festival, which will be held in March, is strategies that local fashion businesses can use to maximise online interaction with their customers. The festival will be unveiling a new ''Shop the Runway'' tool that will enable attendants at runway shows to scan a fashion show program with a mobile phone or iPad, which will then direct them to websites where they can purchase the clothing they've just seen on the catwalk.
And while engaging directly with consumers can have a downside - Von Teese, who designs fashion and lingerie ranges, was recently criticised after posting a food diary on Twitter, for example - proof of its upsides are in increasing profits.
Guerrilla marketing tactics have definitely boosted sales of Von Teese's first range of dresses, which was launched in Australia earlier this year with Melbourne company Lime Door Brands, says the founder of the business, Michele Hamdorf.
Consumers regularly contact Von Teese through Twitter and Facebook to ask where they can purchase the clothing, which has led Hamdorf to her next strategy: to sell Von Teese's next range of clothing, 10 separates, due to launch in Australia next year, via Facebook. (It will also be available at David Jones.)
All items will also have a QR code embedded in the clothing's lining which, when scanned by a phone, connects consumers to Von Teese's Twitter account which, at last count, had close to 1.3 million followers. Von Teese's first range of dresses featured this technology, too.
''It was very important to me to align with a company that understands the power of social media, because I've been very successful in using Twitter and Facebook personally to reach my fans to tell them about my performances and various projects,'' says Von Teese in an email from her home in Los Angeles. ''Every update [is] made by me personally, and I think people respond to the authenticity of that.''
This dovetails with a 2011 Nielsen survey which revealed that Australians spent $155 million online in 2010, using mobile phones to do so. It also circumnavigates the need for designers to sell their wares in bricks and mortar stores, which have been struggling with declining sales over the past few years.
Another brand to take advantage of Australians' mobile phone habits is Zimmermann. Within 48 hours of the swimwear and leisurewear giant posting a photo of a baseball hat on Tumblr a couple of months ago, the item sold out. And after receiving constant questions from consumers about where they could buy the brand's clothing, the company recently launched worldwide online shopping on its website.
Ms Hamdorf sums up the new regime: ''I can transcend any retailer [because of] the capability we now have of being able to take an order [and fill it ourselves].''
Morning & Afternoon Newsletter
Delivered Mon–Fri.