Bendigo Art Gallery Until June 17
★★☆

"I THINK it's important to see the person first and the clothes afterwards," Grace Kelly is reputed to have said. An exhibition in Bendigo offers an unambiguous reversal of this advice. Here we have a wardrobe emptied of its subject. Here we see the clothes first and just a shadow of their occupant afterwards.
If you are looking for a key to unlock the princess' style secrets, you shan't find it here. Anyone with a passing interest in fashion knows that Dior will do nothing but improve the silhouette. Anyone with a passing interest in mid-century beauty knows that a Pennsylvania blonde in a shirtwaist dress is heaven.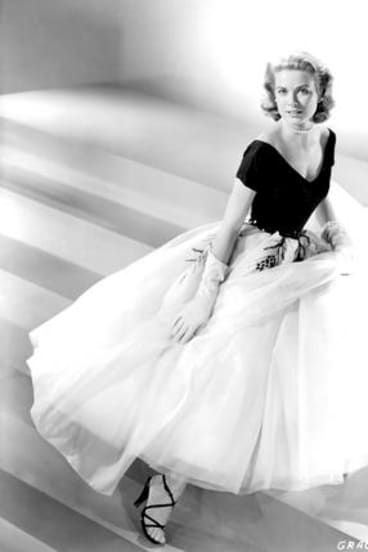 What we don't know is how to backwards-engineer from garment to Grace. This pretty exhibition doesn't help a bit.
This is not to say you should normally expect any truly intimate revelation in a display of clothes; the most and the best we can expect is a document of technique and of an era. Of the era, we learn little beyond dress patterns. Of technique and process, we receive only the merest and most tormenting hint.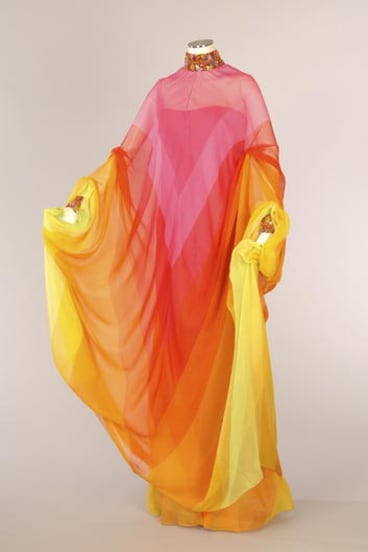 It's infuriating to learn the great costume designer Edith Head trusted Kelly above other actresses. "I have never worked with anybody who had a more intelligent grasp of what we were doing," she said. How? What happened in those fitting rooms? What of their collaboration? I wanted to shake the object label and demand it tell me of their secret panels, waist-elongating tricks and sundry methods for landing a bachelor prince.
To be fair, there are moments so beautiful in this collection that you are inclined to forgive the plain nature of its organisation. One comes floating on black chiffon from the set of Rear Window. Head's genius is palpable in this gown.
Another moment comes from Yves St Laurent. The Mondrian-inspired shift-dress is what fashionistas might call the "hero" of the exhibition. Oh, goodness, it's lovely.
But we have Hitchcock, the Avenue Marceau and the pop culture in general to thank for these short, sharp intakes of breath. If there is life and meaning in these clothes, it is conferred by the talent of their creators and in our collective memory of them; there is no wonder at all in the manner of their display.
We see these wardrobe highlights chronologically. This, so an introductory label informs, is to trace the transformation of Kelly from screen siren to Serene Highness. While this metamorphosis might sound spectacular, it certainly doesn't look it. The plain fact is, the Graces Kelly and Princess wore conservative frocks. To make these clothes arresting demands a taxonomy more inspired than time.
In respectful twilight, we poke about looking for a clue to solve the mystery of elegance. We will find none. Instead we will find clean lines, chiefly unremarkable fashions and the self-defeating mania for preservation and authenticity.
In the conservator's half-light and in the need to fossilise beauty, Grace is all but absent. There is nothing but the dead idea of a princess at the core of this exhibition; like looking at beauty through aspic.
I think it's important to see the person first and the clothes afterwards. These clothes do not contain Grace.
Morning & Afternoon Newsletter
Delivered Mon–Fri.