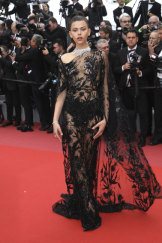 There was time in certain circles (and gossip magazines) when visible panty line was considered a fashion faux pas. But with underwear getting bigger and more out and proud since Bridget Jones' Diary, it's a term you hardly hear any more.
As dresses get more sheer – there's something about a film festival red carpet that is catnip to a naked dress – it seems the number of companies specialising in luxurious yet simple undergarments is ballooning.
Last week, Kiwi model Georgia Fowler stepped off the plane in Cannes straight from walking in Mercedes-Benz Fashion Week Australia and slipped into a Zuhair Murad naked dress like it was No Big Deal. And at Monday's Billboard Music Awards, big pants were seen on a number of stars, including Ciara.
Still, the trend isn't only for celebrities. At fashion week, Net-a-Porter's Lisa Aiken looked a treat at the Macgraw show in a sheer dress by Joseph worn over a simple bralette and knickers.
The sheer top is also big this winter, with Vogue calling it "everyone's favourite '90s trend". It's a great way to add a little protection from the elements without adding bulk. Try Aje or Manning Cartell for semi-sheer styles, or COS for a tissue-thin variety (just watch for sharp edges).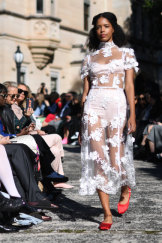 Still at fashion week, Macgraw was among the labels that showed sheer dresses with "granny pants" and tops. Of course, a slip is a perfect alternative if you aren't keen to bare as much skin, or, if the dress buttons through, you can even try wearing it open over a camisole and jeans for a dressed-down look.
The trick to nailing the big pants look is finding a pair that looks more – how do I say it? – elevated than everyday knickers. While a pair of standard full briefs will technically do the trick, opting for ones that have sheer dressing in mind is worth the extra dollars.
Kirby Hughes, brand manager for Intimo, says the trend has created a "renewed sense of pride in the female body".
She says women with an hourglass figure should find a brief that comes to the smallest point of the waist and gives full coverage across the buttocks to achieve the most flattering silhouette.
And if you're going for a full-coverage bottom, a contoured cup looks most balanced on the top, especially for curvy women.
"When you're going for a trend that's a bit daring it helps to have a fit professional or a stylist, someone with an objective opinion. Especially if you're going to be photographed. Take the dress with you [to buy underwear] – the last thing you want is to get home and realise it doesn't work."
In terms of fabrication, Hughes recommends a heavier weight material over a thin satin or microfibre.
"You want something that pulls you in and leaves you feeling really supported, especially around the waistline."
Get the look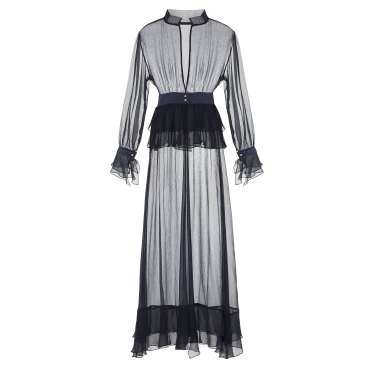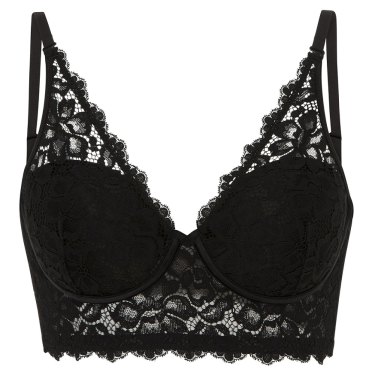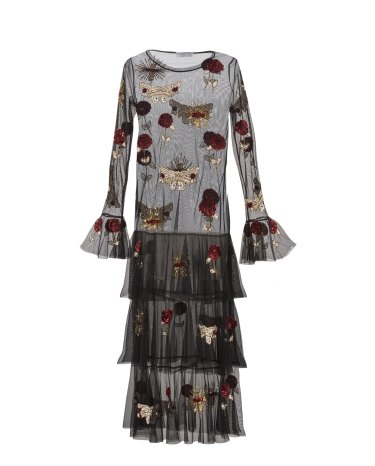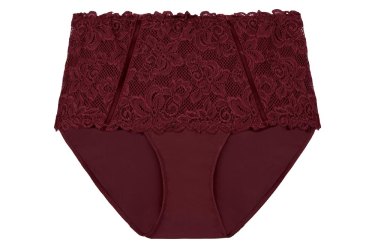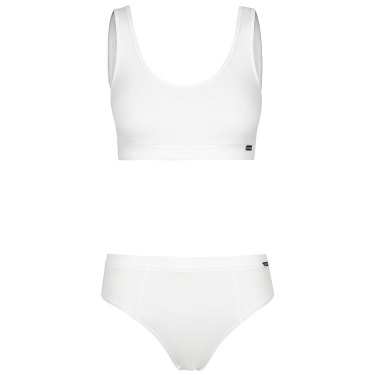 Stockists
Scout & Roe: scoutandroe.com.au
LE BUNS: lebuns.com.au
Melissa Singer is National Fashion Editor of The Sydney Morning Herald and The Age.