Once upon a time trackie pants and workout wear were like mistresses, only displayed in public on the rarest of occasions when you knew you weren't going to be recognised and shamed.
However, even before normcore took off in New York and the titans of Australian high society, James Packer and David Gyngell, both rocked a pair of drop crotch bottoms while boxing on in Bondi earlier this year, casual looking items such as trackies were already infiltrating the wardrobes of beautiful people and bogans alike.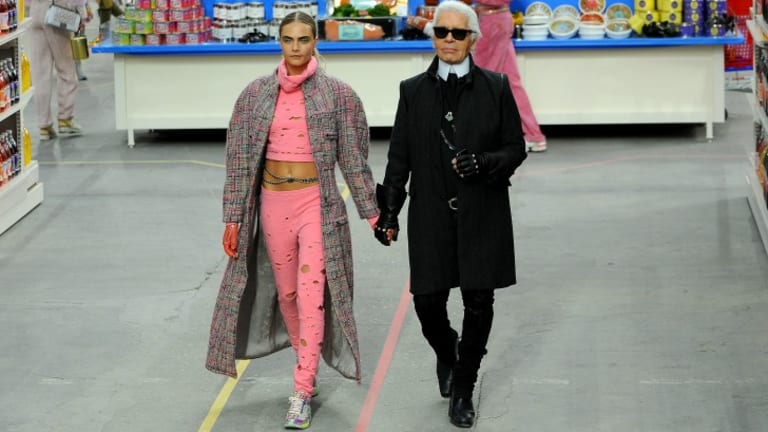 Designers such as Marc Jacobs served up silk-satin boxing shorts, Karl Lagerfeld produced Chanel couture sneakers, Miuccia Prada sent calf compression sock knockoffs down the runway and even Tom Ford jumped on the sporty luxe trend at the recent international shows. But it's a trend that has been bubbling away on the fashion cook top for almost three seasons now, local designers like bassike, Johnny Schembri, Zimmermann and Toni Maticevski's latest collection boast a plethora of mesh-like panels, relaxed silhouettes and high tech fabrics such as neoprene and bonded lace.
While sneakers have been a ''thing'' in some circles for a while, one thing that stood out from the Paris haute couture collections in January was the absence of heels and the prevalence of AirMax as opposed to air kisses. From the ankles down, the runways were awash with bespoke yet sensible street and sportswear.