Berry Liberman
Editor and publisher of Dumbo Feather magazine and creative director of Small Giants, an "impact investing company" whose businesses include TOM organic tampons, and Streat, a food-service enterprise helping homeless people.
"Everyone in the Dumbo Feather office is pretty stylish; it's all about individual style. Being pregnant (Liberman is expecting her third child), I love getting dressed for work because it makes me feel like a grown-up. I love to get dressed properly, put on make-up, be a bit funky, step outside of mum gear.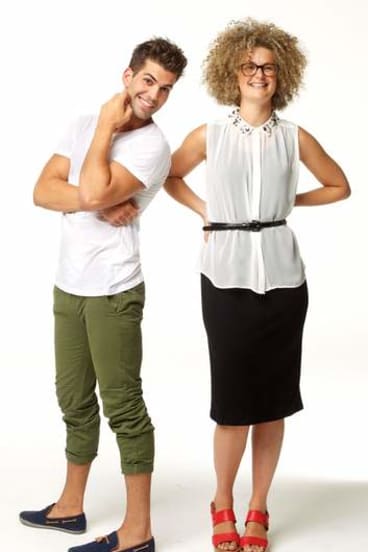 "My go-to outfit when I'm not pregnant is jeans, a really good top and great shoes. When I'm pregnant, it's flat shoes, pants and a loose top. Colour, colour, colour – always colour, because of the way it makes me feel.
"Black stresses me out. And people react to it too – if you're wearing happy colours, everyone will comment. Comfort is top priority.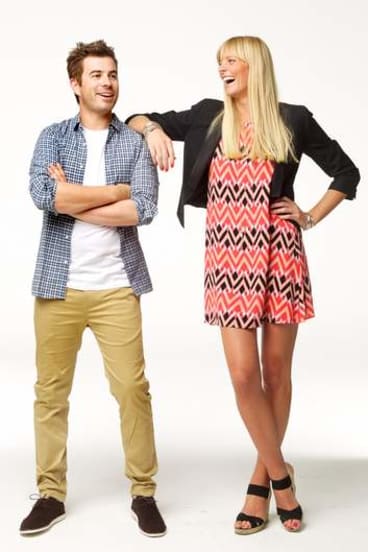 "My favourite stores are Le Louvre – Georgina Weir is my godmother – and Grace. The women at Grace are very stylish themselves and relaxed. I know I can get pieces to mix and match, and I'm sorted."
Josh Powell
Operations manager at eateries Hobba and Willim. Worked in Melbourne kitchens before spending four years in Canada and then working at Heston Blumenthal's The Fat Duck near London.
"The aim of Hobba is to keep it casual and affordable. I like to go out and have a good time but not spend a lot of money. I don't like food that's overworked or over-the-top. You don't have to get really dressed up; just have a good time.
"I can be in a meeting with accountants, or I have to jump in on the floor or in the kitchen. If I wear a good pair of jeans or smart leather shoes, anything on the top goes. I wear merino V-neck sweaters instead of jackets. I don't like wearing fluorescent colours or something just because it's in fashion. I'm not a fan of T-shirts with logos or brands on them. I always make sure I look presentable. I think it comes from my mum, who always made sure I left the house with ironed clothes, saying, 'No son of mine is going to look like he's left the house after rolling out of bed.'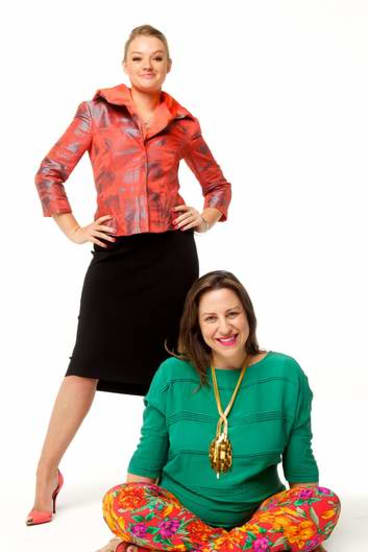 "I like shopping at Dakota 501 and Plane. I find Country Road is affordable and fits really well. Topshop is good, too."
Lorna Roberts
Account director at Professional Public Relations. Clients include Emirates airlines, which includes the Emirates marquee at the spring racing carnival, and Melbourne Spring Fashion Week. Has been working in PR in Australia for six years and before that in London for two years.
"I always have smart wedges under my desk to dress an outfit up. Being nicely dressed doesn't [necessarily] mean wearing a tailored suit. You want to make sure you're smart and comfortable. For me, that's skinny jeans, a relaxed T-shirt, smart jacket and lots of jewellery. I have four pairs of exactly the same jeans from sass & bide. A massive wardrobe essential is a well-cut jacket because you can pair that with dresses and jeans. When Kevin Rudd was doing bonuses, I bought one from Lisa Ho: I call it my $900 bonus jacket.
"Even though I'm very tall – six foot [183 centimetres] – I always wear heels. It allows me to see everything – when I'm in a packed marquee, I can easily find a celebrity, or they can find me.
"I don't wear anything too short, and in winter, my tights have to be fully opaque. I also don't spend a huge amount of money on clothes all the time. I prefer to spend on good-quality, big-ticket outfits, like a Willow dress, and the rest of it can be made up with a nice cotton shirt from Zara or Country Road."
Tom Langford
Co-owner of Amuk clothing, played football in Adelaide where he was an area manager for fashion retailer Globalize (he now plays for Port Melbourne).
"Amuk is about high-quality fabric at a cheap price point. It's for men, but the women's label comes out in May. I wear all my own stuff, because the best way to represent the clothing is for others to see how it looks on. Day-to-day, in the office, it's casual, so I can wear shorts and a T-shirt. It makes me more approachable, since our office has a laid-back vibe. We're young guys, so there's no need to dress up. If I'm on the road, I put more effort in.
"When people dress for work, they need to try to be themselves. Don't try to dress a certain way because you feel you need to – you won't feel or look comfortable. Overdressing to make an impression just makes you look awkward. And you don't need to spend a heap of money on the best brand to look the part.
"I wear coloured pants and chinos, which you can dress up with belts and other accessories. A guy wearing a well-fitted blazer with no tie and coloured pants can be fashionable and casual, but also make a good impression. I'd recommend a neutral-coloured top and pants."
"We like to think of Amuk as a lifestyle choice rather than a clothing label. We make it easy for the average guy to dress well."
Lillian Savage
Associate lawyer at Chambers & Company, and executive director of China House Consultancy, a Hong Kong business designed to assist clients who want to invest in the global energy and resource sector.
"As a woman in this industry, when I go to a conference or sit at a table, there's one woman, and it's usually me. Everybody says you need to wear a suit and be very masculine. I believe you have to retain your femininity, otherwise you're just another man at the table. I wear a lot of power suits, but they're never boring. I wear pearls and shoes, and make sure the whole outfit is a statement. It's a billboard for who you are.
"Never show your boobs, ever. There are a lot of women in the corporate world who do that. I never have a short skirt, because I feel that's tacky – it's knee-length or longer. I wear Armani, Yves Saint Laurent. I have no problem with very high heels – I like Prada, Carven and Dolci Firme. I buy a lot of costume jewellery in Hong Kong, but typically, I keep accessories really simple – I have a watch and a necklace with a diamond in it. With fashion trends, right now I have coral nails. In reading a person, I always look at their hands, so I make sure mine are manicured.
"A standard day starts with a breakfast meeting at 8am and then I could be with a client for a dinner meeting until 10.30pm or later. I have to prep my outfits really well – for the whole week. I have to be very organised. On average, I spend one week a month in Melbourne – the rest of the time, I'm in Hong Kong, Singapore, Beijing, Europe. Because we've got global clients and global resources, we're everywhere."
Hannah Schwartz
Part-time urban planner, also doing her master's in urban planning.
"My look is mainly corporate with a little bit of individual flair. I would never wear short skirts or low-cut tops or anything particularly revealing.
"Because of my hair, people already assume a craziness or funkiness about me, so for my office I try to dress professionally; my hair gives me all the funkiness I need in that kind of environment.
"I shop at Cue, Sportsgirl, op shops. Because I'm a student and only work part time, I don't have the capacity to shop where I want as frequently as I want, so I get tailored pieces from Cue and combine them with affordable but more unique pieces from op shops and Sportsgirl."
Tips on office wear
Godwin Hili, founder and creative director of Godwin Charli (fans include Liam Hemsworth and Richard Branson).
What are your top tips for office dressing? Invest in good-quality garments that fit and suit your body shape, and have pieces altered to fit correctly. You would be surprised what a simple sleeve, waist or hem alteration does to the overall look and feel of an outfit.
Are suits really necessary? If unsure, wear a suit. I always advise to overdress, rather than underdress, especially when starting a new job. You can take a more relaxed approach once you understand the culture of the firm. Women tend to get away with a lot more - layering dresses, knitwear, blouses and jackets. However, getting it wrong can make you look cheap and stop you being taken seriously.
Can you be fashion-forward at work? Looking as though you have consulted Milan's runways every morning could cause the perception that you care more about fashion than your job. Be tactful with your designer edge. Draw on new-season colours and accessories discreetly. A more classic, well-fitting outfit will always win.
Morning & Afternoon Newsletter
Delivered Mon–Fri.