Michelle Bridges: how does she do it?
"I like to eat crap – I'm no saint."
Michelle Bridges might not be a saint, but she is doing something right.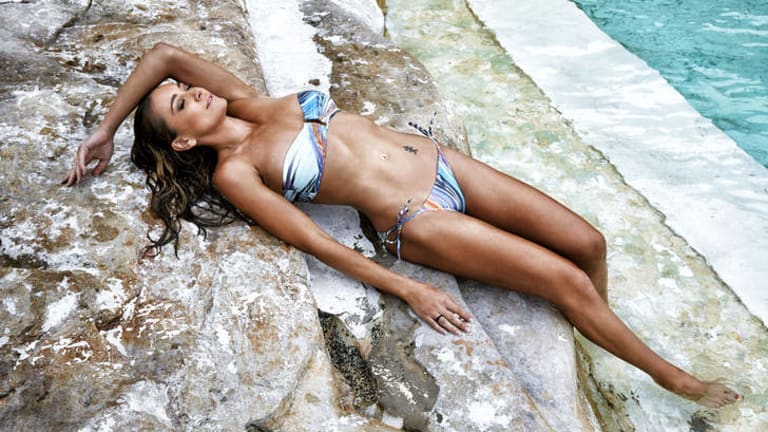 The 43-year-old is more proof forties are the new fit.
Her American Biggest Loser counterpart, Jillian Michaels, recently celebrated her 40th by posing nude for Shape magazine.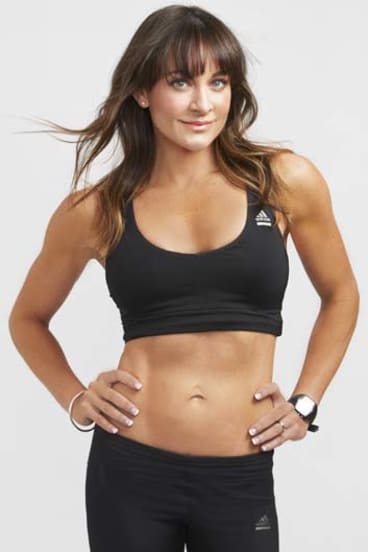 "I won't lie," Michaels told Shape for its cover story. "This birthday was hard.
"But when I think back on my 20s and 30s, I look better now than I ever have."
Bridges, on the other hand, says she is unsurprised by her appearance and physical prowess at 43.
"I look after myself," she says.
She has enjoyed every decade, she says, and "now, I'm in my 40s I'm enjoying that aspect of my life, too".
Bridges believes there is no reason women cannot appreciate with age.
"I think women of all ages are something to behold. There's no reason we can't celebrate women of all ages."
That said, that she is looking fabulous and fit in her 40s is not down to chance.
She works out five to six days a week – less than she would like. If she misses one of these session she makes up for it with a double dose over the weekend.
Mixing it up helps to keep it fresh and fun, she says.
"My approach has always been to keep an open mind," she says. "Surf, trapeze, weight-lifting, CrossFit, yoga – I'll give anything a go."
As you might guess, she eats sensibly as well.
"I do feel better when I don't eat crap. I certainly don't deny myself, but the benefits are what keeps me in check."
Still. After the last couple of years it is surprising that the businesswoman is looking as sensational as she is.
In the past year or so alone, she has had a very public marriage breakdown, she has broken into the US market, launching her 12wbt program, and been profiled by the New York Times. Her exercise range has expanded to include children's wear and she has 11 books in the mix.
She now has a vitamin line to add to the list.
Bridges launched the line in Sydney on Wednesday in collaboration with Australian supplements company Blackmores.
It includes 10 products, five vitamin and mineral supplements along with protein "bites" and powders and a high-fibre "breakfast sprinkle".
The sheer enormity of her activity over the last year would send most people over the edge. Or at least leave them looking 10 years older.
Bridges, who has admitted to working from 6am until 10pm regularly, however, plays the casual card.
"I'm not going to make this master plan for world domination," says Bridges, who looks to Jamie Oliver for inspiration. "I'm passionate about what I do, I'm authentic… everything that has happened, has just sort of happened."
She also initially denies being particularly disciplined.
"I wouldn't say that I'm extremely disciplined. I'm pretty slack in some areas – I hate to put my clothes away," she says, before evaluating her response. "There is a level of discipline that comes because I know I'm a better person for it."
It is the effects of exercise, beyond just the physical, that provides balance amidst the madness.
"Exercise – that's my rock," she says. "I can get through what I have to get through, not with ease, but I have a fair few plates spinning.
"I look after myself, not just for the aesthetic, but that's what keeps me sane and healthy.
"I want to be able to muck around and play just as much now as when I was a teenager."
And she is succeeding if her admission she was "mucking around on a skateboard last weekend" is anything to go by.
The five foods Bridges eats most
Kale, spinach, oily fish or lean white protein, berries and nightshade vegetables including capsicum and eggplant.

Lifestyle Health Editor
Morning & Afternoon Newsletter
Delivered Mon–Fri.