Heart disease on the rise in young people
The number of young people admitted to hospital with heart disease and stroke has jumped by 30 per cent in the past 10 years, with experts warning obesity and binge smoking are to blame.
Data from the Australian Institute of Health and Welfare reveals hospitalisations for people under 35 with heart disease have surged from about 19,000 in 2002 to more than 25,000 in 2012.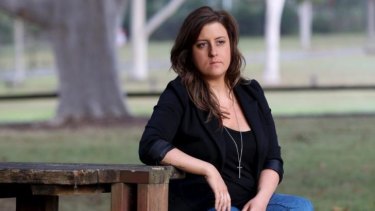 People in their 20s and 30s are fatter, less active and have higher cholesterol and blood pressure than previous generations, health experts say, with many believing they are ''immune'' to serious disease.
''There's a perception that heart disease only affects old men. People under 35 are completely tuned out to the messages around cardiac health and don't see it as relevant to them,'' Heart Foundation health director Julie-Anne Mitchell says.
She said while heart disease claims more lives in Australia than any other illness, it does not discriminate by age.
''A lot of people make the assumption that if you look healthy you're safe, but in fact it claims more lives in Australia than any other disease.''
About 20 per cent of Australians aged 18 to 34 have abnormal levels of ''bad'' cholesterol and 7.5 per cent have high blood pressure.
Almost 50 per cent are either overweight or obese, 21 per cent smoke and 61 per cent admit to doing little or no exercise.
But for women under 30, smoking is still the number one risk factor, Ms Mitchell said, with many going on ''smoking binges'' on Friday and Saturday nights and then avoiding cigarettes during the week.
''They just don't believe heart disease could ever happen to them.''
When Karlie Burgess had a heart attack at 27, her symptoms – nausea, sweating and a ''heavy'' chest – made her think she was in the throes of an asthma attack.
''I just never thought I was a candidate for heart failure. I went to hospital before work to get it checked out but if it was the weekend I would have ignored it.''
Now 31, the mercantile agent from St Marys admits that before the heart attack she was ''overweight, stressed and had at least 15 drinks each week''.
While she had ''no major risk factors,'' the attack – a result of a small tear in her artery wall – prompted her to lose 12 kilograms, be vigilant about diet and eliminate alcohol during the week.
''If women are in pain they ignore it because they are busy with family and work. It's so frustrating seeing my friends smoke and take risks. I just want to tell them to stop.''
Each year about 10,000 Australians die of a heart attack but a new survey reveals hundreds of women fail to recognise the warning signs.
A study by the Heart Foundation showed a remarkable 41 per cent never had any chest pain at the onset of the heart attack and only 39 per cent sought medical help.
''A lot of people think they don't have to worry until they are in their 70s,'' Ms Mitchell said.
''But you only have to look at the rapid changes in our lifestyle, the types of food and the small amount of physical activity we get to see why this is happening.''
Lucy Carroll is a reporter covering health for The Sydney Morning Herald.