Selling divorce to the untrusting men market
Lawyers fare almost as poorly as journalists in the 'professions we hates' stakes. Divorce lawyers especially. This is because they're seen as the lawmonger most likely to exploit personal pain for monetary gain. It is the divorce lawyer who really wins any bloody family court drama. It is they who ultimately walk away with the house, car and blissful freedom.
And while we all know stereotypes are naughty, sometimes the actions of a few really do affirm notions held about the many – witness Andrew Bolt as real-bad journalism and Clive Palmer as actual-zany mining billionaire. It is important to consider these stereotypical root figures, if only to better understand the reality they often misrepresent.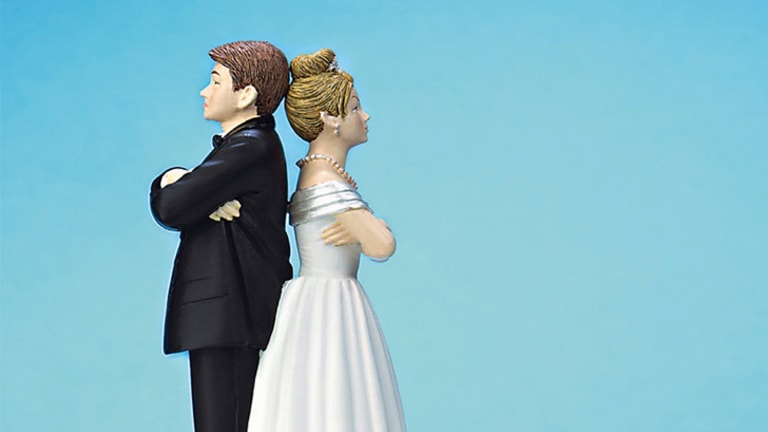 With this in mind, we now turn to the story of a new breed of American divorce lawyers who are deliberately targeting the "Untrusting Men Niche". It is hard not to read that headline and not think 'typical-lawyer-scumbags'. But a repeat perusal prompts a hold-the-phone moment – "wait, what niche market of untrusting men?"
(Long-time readers of this blog may have pertinent remarks to make in response to this question.)
Following through to the original post in the Wall Street Journal, the answer is clear. Divorce is not easy, people are going to struggle, and therein lies the weakness and the opportunity for an enterprising practitioner to finger injury profitably. 'The system is stacked against you!', 'Don't let the she-witch rip you off!', 'Fight now, fight long, fight for your honour man!'