While crop tops are still on high-rotation on the high-street, cropped hair is now happening everywhere from the cover of Vogue Paris' September issue to social media.
Blame Miley or blame Daisy Buchanan's big screen resurrection but the "Oh, so you're into girls now" hairstyle is back and in a very big way for us lady folk.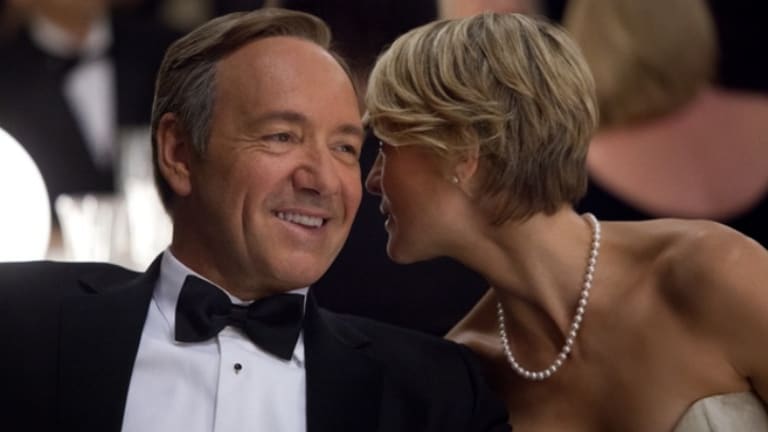 Regardless of the fact that Britney and her handy work with a Lady Schtick brought on a PR disaster for the pixie 'do back in 2007, short hair is now considered a badge of honour for confident women, according to celebrity hairstylist Joh Bailey.
"Short hair looks great on a young face and can be pulled off by someone who is confident. It seems to be a rite of passage for older women to cut off their hair as they think it's easier to maintain. It's not and it looks better on a beautiful, fresh face so it's great that younger women are now experimenting with the look," he said.
Even though it seems to be customary for celebrities who go short, to also go ice blonde (remember when Posh took out her weave and became a California blonde?), Bailey suggests starting with small changes like the Jennifer Lawrence or Karlie Kloss long-bob or "lob" approach.
However, he credits Instagram for putting an end to the stigma of the style which has traditionally been referred to as the "break up hair cut" or "lesbian locks".
"We used to look to the Paris runways for real life inspiration, now it's all about Instagram," the TRESemme stylist said.
"Miley was the first. Celebrities usually debut a new hairstyle at an event but she posted some photos online after she lopped off that schoolgirl mane and then just ran with it. She has really ramped it up recently."
While a plethora of models, Rihanna and Miley make it "twerk" with close shaves and rock star styling, it wasn't until the likes of Anne Hathaway (for an Oscar), Emma Watson (to impress Anna Wintour) and Beyonce (because she was almost scalped on stage) lopped off their locks, that short hair hysteria truly began.
Hair hysteria, a condition which interestingly only affects the first world, was previously detected when Jennifer Aniston got "the Rachel", Michelle Obama got a fringe and Hillary Clinton wore a scrunchie. Beyonce is now a bearer of this bug.
Last week B unveiled her new peroxide pixie 'do online which almost broke the Internet.
In true Queen Bey style there was no explaining why she lopped off her locks, but reportedly her "significant life change" (an apparent cause of short hair) was spurred on by a safety scare when her extensions got caught in an oscillating fan on stage during a Mrs Carter's World Tour show.
She made light of the situation by posting a video of the accident on Instagram.
"I got snatched, 2 snaps," she said and then, days later, unveiled her Etta James-esque look via the same medium.
Following the world-wide news coverage (a symptom of hair hysteria) a US-based website WhatsYourPrice.com, a site where people buy dates, disseminated damning "research", stating men bid approximately 40 per cent less on women who have hair above their shoulders.
The Washington Post, with a blog titled, Will Beyonce's hair rebirth fuel the pixie cut trend?, came to the defence of a women's right to short hair and claimed she hacked hers off because "she's really getting into motherhood".
While The Wash Po fluff piece did give a shout out to short-haired Lena Dunham, who cut her tresses for Girls, it didn't once mention House of Cards' power pixie Claire Underwood. I cannot wait to see Robin Wright's shaggy cropped 'do on the red carpet en route to the Emmy's in the coming months.
BuzzFeed then went on to publish a list of things you don't ask a woman with short hair, including, "So why'd you cut it?" and "But you looked so nice with long hair".
Bailey would like to add one more banned question: "So you've given up then?" he added.
"Short hair is brave, not everyone can do it. While it's considered a pretty edgy look I think we'll see this rock'n'roll style take off around Australia, even in those cities who love their extensions."

Jenna Clarke is fashion and lifestyle writer/editor with Fairfax Media.
Morning & Afternoon Newsletter
Delivered Mon–Fri.