Nicole Kidman and Keith Urban buy apartment with 'sky garage'
The skyline of Manhattan flickered through the windows as architect Annabelle Selldorf and I rode up in the auto elevator at Manhattan condominium 200 Eleventh Avenue.
Yes, the car elevator, even though we weren't actually in a car.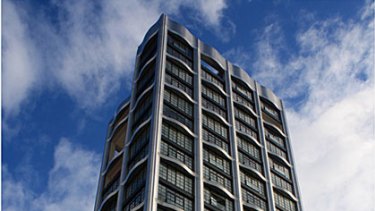 The door opened on what developer Urban Muse Management calls the "en-suite sky garage" on the 10th floor. These parking spaces are adjacent to most of the 15 units on the building's 19 floors.
Having a car outside your door, that commonplace of suburbia, has dazzled parking-starved and status-crazed New Yorkers. My Mercedes Benz has a better view than your Bentley!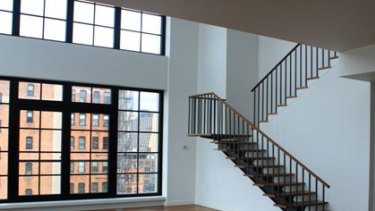 There are a couple of other buildings with car elevators: former industrial structures like the massive nearby Starrett- Lehigh Building, where the elevators were sized for trucks.
Selldorf installed a car-sized automated freight elevator that uses remote sensors to deliver a tenant's car to its assigned space. (She also supplied nicely finished conventional passenger elevators.)
This condominium's 15 units have all sold, with two penthouses that will be combined fetching a staggering $US30 million ($30.28 million).
Owners include Nicole Kidman and Keith Urban, Domenico Dolce of Dolce & Gabbana and celebrity decorator Jamie Drake.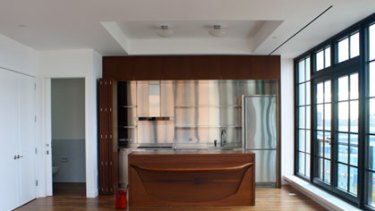 Though parking in the neighborhood costs a few hundred dollars a month, owners paid about $US1 million each for the privilege of parking at their door, no matter what level of the building it is on, based on average square-foot costs in the building.
Bespoke approach

Still, it takes more than convenient parking to persuade people to plunk down huge sums. In chic West Chelsea, brimming with top art galleries, that means attention-getting architecture by brand-name designers. Selldorf's designs for major galleries and studios for artists Jeff Koons and David Salle helped build her reputation. She is also responsible for the quietly bespoke renovation of the Neue Galerie on the Upper East Side of Manhattan for Ronald Lauder.
Selldorf sought to steer a path between trendy, glass- walled, white-painted minimalism and the ubiquitous prewar look in pink brick and flimsy stone.
"I see the building as pure and postindustrial, with its modern windows," she said. "There are no spatial acrobatics inside, so it is traditional in that sense."
At war with itself
Stylistically, the diminutive building is at war with itself. It rises from a full-lot base with monumental arched windows framed in brown terra-cotta panels, as if it were a grand traditional building. At the fifth floor, it becomes a slim tower gridded in a two-story-high module of fluted piers and wavy spandrels in shiny modern stainless steel.
With unusually high ceilings (11 feet or more), Selldorf stretches the 19-floor building to a height equivalent to 25 stories. She splits the floor-to-ceiling expanses of glass with fussy loft-style dividers.
The whole adds up to less than the sum of some nice parts. (I love the curvy, light-catching spandrels.) Expanses of cheap stucco applied to highly visible walls may be obscured by adjacent construction someday, but this is a poorly chosen cost- cutter for a super-luxe building.
I stepped into a beautifully proportioned double-height living room that flows into a handsome dining area backed by a stainless-steel kitchen. It all commands views of the Hudson River lined with new parks.
Exposed kitchen
The exposed kitchen isn't appealing for messy cooks, but I have found professional appointments appear in trophy kitchens in inverse proportion to the amount of actual cooking done. The kitchen can vanish behind burnished wood doors.
A stair elegantly hung in the living room rises to two bedrooms united by an overlooking balcony. Rooms are ample and well-proportioned, not shapelessly baronial. Selldorf wastes no space on the crooked hallways of the jigsaw-puzzle plans developers inexplicably love. Sunlight refracted from the river plays across the many rooms that have two or even three exposures.
Penthouses come with full-floor plans, cinemascope views, and outdoor terraces.
As a marketing gimmick, personal high-rise parking has been golden. But the welcome discipline Selldorf brought to the apartment designs is what has made 200 Eleventh Avenue a success.